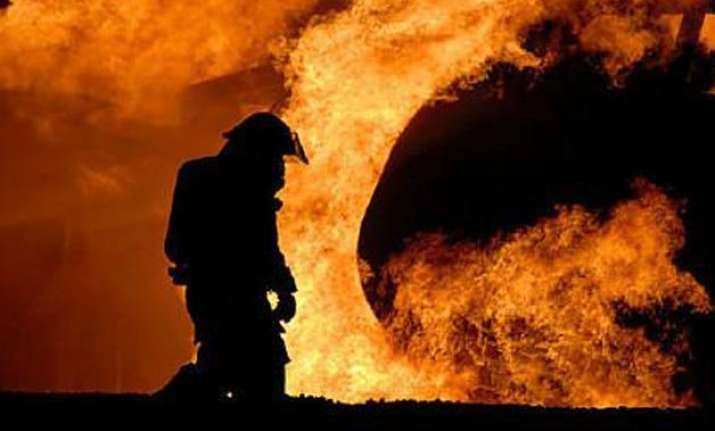 Beijing: At least 44 people were killed in two massive blasts that ripped through a warehouse in China's port city of Tianjin, authorities said on Thursday.
Twelve fire-fighters were among those killed in the blast late Wednesday, Xinhua news agency reported.
A total of 520 people have been hospitalized, including 66 who are critically injured.
Up till now, 143 fire fighting trucks and over 1,000 firemen have been sent to the explosion scene to rescue, Tianjin Fire Department says on its Weibo account.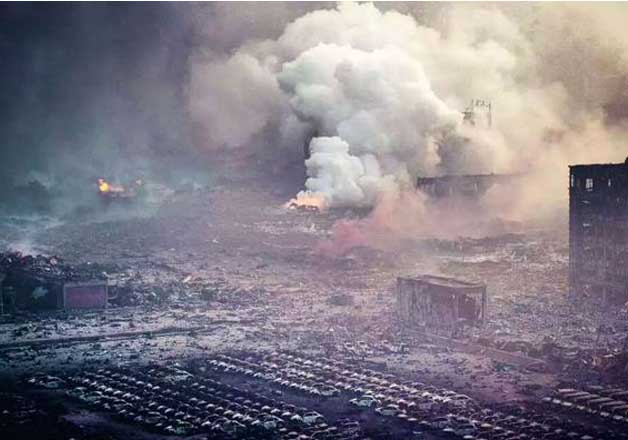 China Blast: aerial view
"The actual explosives still cannot be determined at present. The rescue is still going," the chinese state media reported.
The blasts ripped through the Ruihai warehouse, which stores dangerous goods, at 11.20 PM local time yesterday, following a fire report half an hour earlier.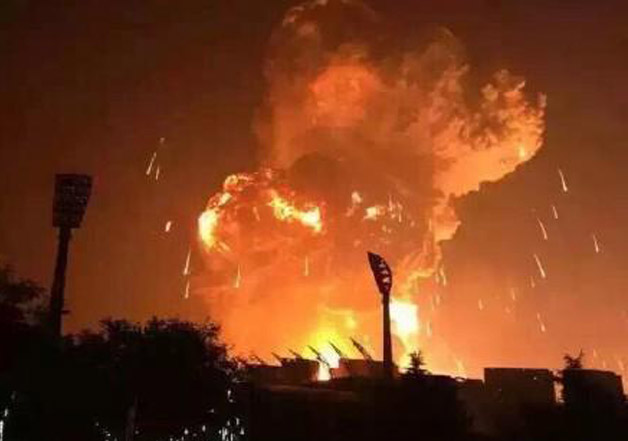 Fireballs erupted then ignited more explosions in companies nearby, according to rescuers, state-run Xinhua news agency reported.
The shockwaves were felt kilometres away, with window glass of buildings shattered.
The rolling doors and window glass of Donghai Road terminal station of Jinbin light railway, which serves as a major link between the Binhai New Area and the downtown Tianjin, were broken. Its roof also partially collapsed.