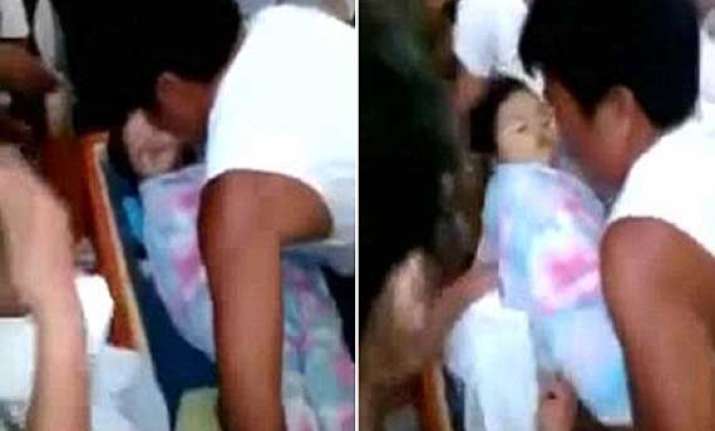 New Delhi: A three-year-old girl has woken up in a coffin during preparations for her own funeral in the Philippines.
One of her parents' neighbours saw the unnamed girl's head move while arranging the coffin. Someone then checked the girl's pulse and found that she was alive.
The girl was quickly lifted out of the coffin as amazed mourners gathered around to see.
She was then carried out of the church in Aurora, Zamboanga del Sur, in the Philippines.
Inspector Heidil Teelan, the local police chief, said that the girl had been suffering from a severe fever for days and was taken into hospital on Friday.
The attending clinic personnel and physician confirmed that the young patient had no more pulse and was clinically dead last Saturday morning about 9am.
The toddler was allowed to return home after being checked over at hospital and nurses have been sent to the family home to monitor her treatment.
Footage of the amazing moment was captured by one of the attendant and uploaded on Internet.