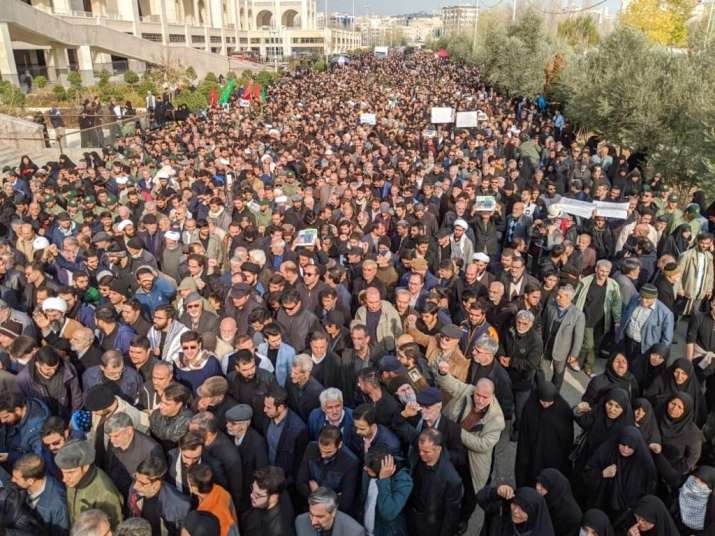 PARIS (AP) — Global powers are warning that the world has become a more dangerous place after U.S. President Donald Trump ordered the targeted killing of Iran's top general and are urging restraint on all sides. China, Russia and France, all permanent members of the U.N. Security Council, took a dim view of the U.S. airstrike near Baghdad's airport early Friday that killed Gen. Qassem Soleimani. 
France Reacts to Qasem Soleimani's killing
"We are waking up in a more dangerous world. Military escalation is always dangerous," France's deputy minister for foreign affairs, Amelie de Montchalin, said on RTL radio. "When such actions, such operations, take place, we see that escalation is underway."
Montchalin, the French minister, indicated that urgent reconciliation efforts are being launched behind the scenes. French President Emmanuel Macron and his foreign minister were reaching out to "all the actors in the region," she said.
Russia's Reaction
Russia's Foreign Ministry, via an unnamed diplomat quoted by the state-run TASS news agency, condemned the killing as "an adventurist step that would lead to growing tensions throughout the entire region." 
China on Soleimani killing
China described itself as "highly concerned."
"Peace in the Middle East and the Gulf region should be preserved," Chinese Foreign Ministry spokesman Geng Shuang said. "We urge all parties concerned, especially the United States, to maintain calm and restraint and avoid further escalation of tensions."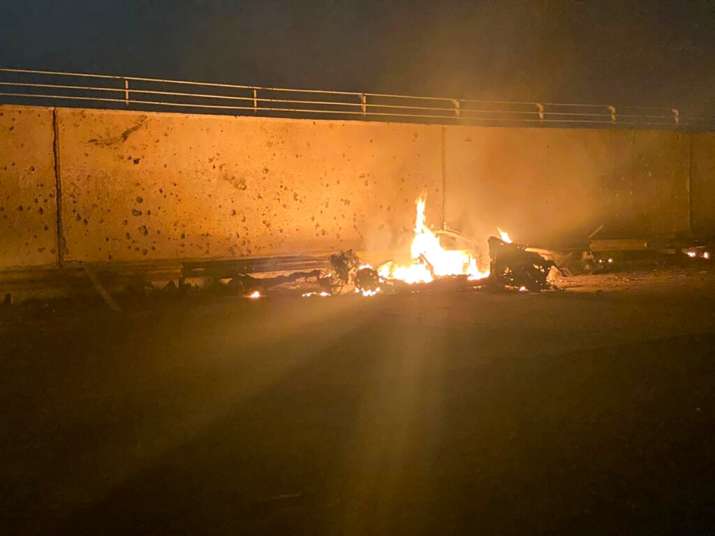 Thousands chant 'death to America' at Iran prayers
Thousands at Tehran's Friday prayers shouted "death to America" and called for retaliation against the US for killing Iran's top general Qassem Soleimani, state TV reported. Hardline cleric Ahmad Khatami said the resistance movement seeks revenge and that Soleimani's comrades would not allow Trump to "sleep comfortably from now on." 
The US killed Qassem Soleimani, the architect of Tehran's proxy wars in the Middle East in an airstrike at Baghdad's international airport early on Friday, an attack that threatens to dramatically ratchet up tensions in the region.  
America issues security alert for citizens in Iraq
#Iraq: U.S. citizens in Iraq or concerned about loved ones in Iraq can contact the Department of State at 202-501-4444 or toll-free in the U.S. at 888-407-4747. Avoid the U.S. Embassy in #Baghdad. Monitor local and international media for updates, US State Department said.
#Iraq: Due to heightened tensions in Iraq and the region, we urge U.S. citizens to depart Iraq immediately. Due to Iranian-backed militia attacks at the U.S. Embassy compound, all consular operations are suspended. U.S. citizens should not approach the Embassy. pic.twitter.com/rdRce3Qr4a

— Travel - State Dept (@TravelGov) January 3, 2020
Also Read | Baghdad airport attack: Iran's Qasem Soleimani killed on Trump's order, says Pentagon
Also Read | Who was General Qasem Soleimani, Iran's Revolutionary Guards commander killed in US strike​
Also Read | Top Obama aide: Soleimani death frightening moment​
Also Read | "Harsh revenge awaits 'criminals' who killed Soleimani," says Iran Supreme Leader
Also Read | Trump has put US troops life at risk, did not take Congress's authorisation: Nancy Pelosi
(Inputs from Associated Press and agencies)