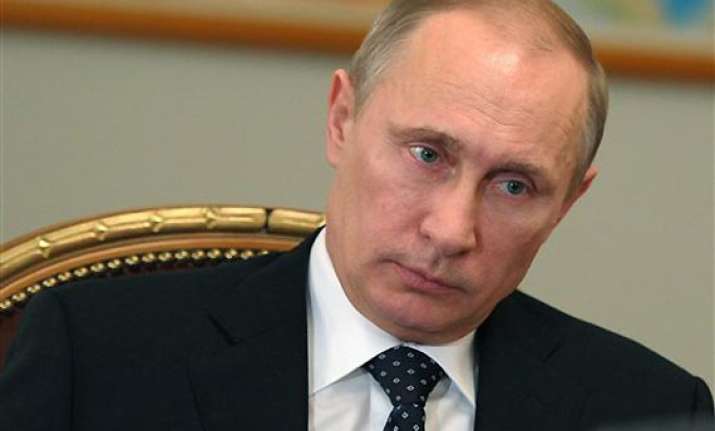 Kiev: Crimean leader Sergey Aksenov Saturday called on Russian President Vladimir Putin to help guarantee peace in the crisis-torn autonomous republic in southern Ukraine.
"Taking into account my responsibility for the life and security of citizens, I ask Russian President Vladimir Putin to help ensure peace and calm on the territory of Crimea," Xinhua quoted Aksenov as saying in a statement in the local media.
Aksenov, the Russian Unity Party leader who was appointed prime minister of Crimea by local lawmakers, also stressed that powerful institutions, such as the armed forces, the police, the national security service and border guards, should answer only to his orders and all commanders should obey his instructions.
The new Ukrainian central government ordered the replacement of heads of the Crimean police department Friday, which Aksenov said went against an agreement with the Crimean parliament under which the central government has no right to appoint directors of Crimea's powerful agencies.
The central government's appointment and the appearance of unidentified armed men on its territory forced the Crimean government to lose control of the situation, the statement said
Aksenov said Friday that Crimea and Russia had reached a deal on Moscow's offering of financial aid to the largely Russian-speaking republic, adding that his government would elaborate on a plan to stabilise the economy and the Russian aid would help restore the situation in the Black Sea peninsula