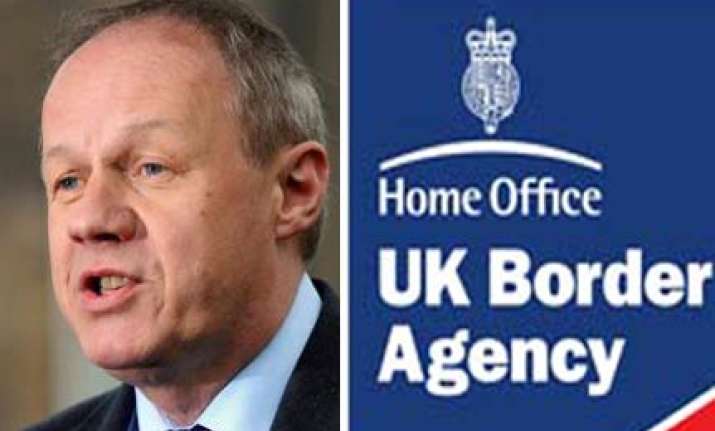 London  :  Eighteen Indian migrants working illegally in the UK face deportation after being arrested as part of a planned crackdown to tackle unlawful working, sham marriages and bogus colleges, officials said on Wednesday.
The workers were arrested at two catering firms in West London, a clothing factory in Leicester and a restaurant in Aberdeen. They were arrested for working illegally and for other immigration offences.  
The four businesses have been issued with warnings that they face up to 180,000 pounds in fines for employing the workers, unless they can prove they carried out the correct right-to-work checks.  
The enforcement operations by the UK Border Agency took place between July 22 and 29 as part of planned nationwide action to tackle illegal working, sham marriages, bogus colleges and organised immigration crime, it was officially stated on Wednesday.
 Damian Green, the UK Immigration Minister, said "The government has tasked the UK Border Agency with carrying out an intense period of enforcement activity over the summer. We are determined to make it harder than ever for illegal immigrants to come to the UK."  
"Illegal immigration puts pressure on public services, local communities and legitimate businesses at a time when this country cannot afford it," he said.  
"That's why the UK Border Agency is working to cut illegal employment, sham marriages, bogus colleges and organised smugglers being used by foreign nationals to try to stay in the UK illegally," he added. PTI