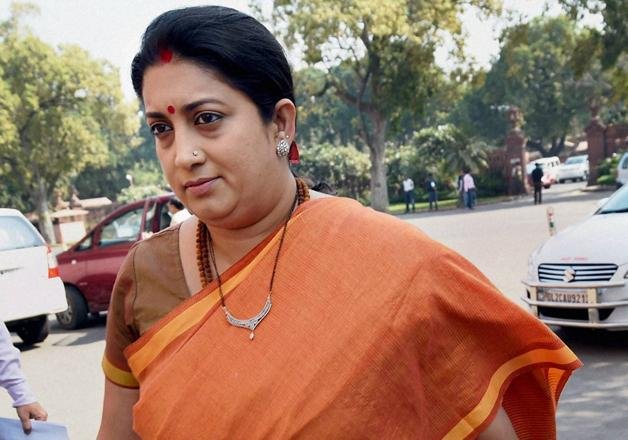 New Delhi: Seeking to put the Narendra Modi government on the defensive, the Congress and JD-U said on Saturday that they will bring a privilege motion against HRD minister Smriti Irani for "misleading parliament" over the suicide of Dalit student Rohith Vemula in Hyderabad university.
Leaders of Left parties also said that they will move a privilege motion against the minister.
At a press conference on Saturday, the Congress said that Irani's claims have been contested by Rohith's mother Radhika Vemula.
"The Congress will move a privilege motion against the HRD minister for misleading the parliament," Congress general secretary Mukul Wasnik told reporters here. He was accompanied by party leaders Kumari Selja and Manish Tewari.
"The minister has not only been economical with the truth but has also wilfully misled the parliament on the unfortunate suicide of a young Dalit student Rohith Vemula," Wasnik said.
Hitting out at Irani, he said the BJP government was keen on quelling dissent.
"The strong words from Rohith's mother, who has lost her son in particular to the HRD minister's campus politics is a stamp of how recklessly and ruthlessly their party is hell bent on clamping down the voices of dissent," he said.
Radhika Vemula had on Friday accused Irani of lying in parliament about cricumstances surrounding death of her son.
Wasnik said Radhika Vemula had said that she wanted to meet Irani and ask her about the basis on which her son had been termed "anti-national".
He said some friends of Rohith Vemula had also contradicted statements given by the minister.
Congress leaders said breach of privilege notices would be given in both Lok Sabha and Rajya Sabha.
Janata Dal-United leader K. C. Tyagi said he will give a notice for privilege motion in the Rajya Sabha along with nominated member K.T. S. Tulsi on Monday.
Communist Party of India leader D. Raja also said that Left parties will also give notice for privilege motion against Irani.