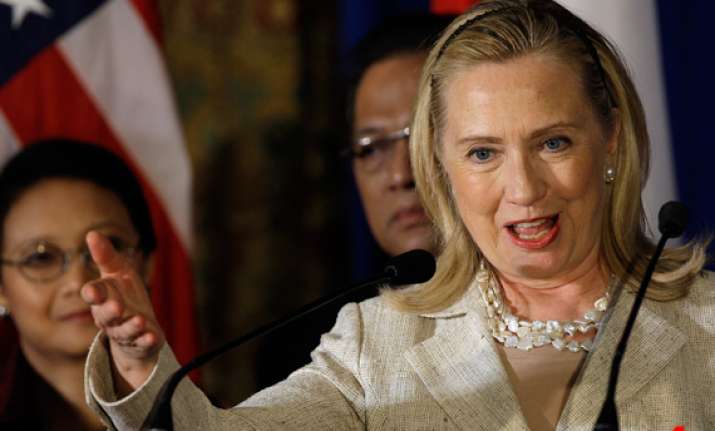 Washington, Nov 24: US Secretary of State Hillary Clinton would embark on a historic three-day trip to Myanmar next week to accelerate fledgling reforms in this South East Asian nation.

Clinton would reach Myanmar on November 30 after attending the Fourth High-Level Forum on Aid Effectiveness at Busan in South Korea, officials said.

She is the first US secretary of state to visit Myanmar in more than 50 years.

The top US diplomat will travel to Nay Pyi Taw and Yangon in Myanmar.

"Clinton will underscore the US commitment to a policy of principled engagement and direct dialogue as part of our dual-track approach," State Department spokesperson Mark Toner said.

"She will register support for reforms that we have witnessed in recent months and discuss further reforms in key areas, as well as steps the US can take to reinforce progress," he said adding that Clinton will consult with a broad and diverse group of civil society and ethnic minority leaders to gain their perspectives on developments in the country.

US President Barack Obama announced in Indonesia last week that he was sending Clinton to Myanmar, previously known as Burma.

Obama had said that he made the decision after speaking directly for the first time with democracy icon Aung San Suu Kyi and noted "flickers of progress" from the Myanmar government.