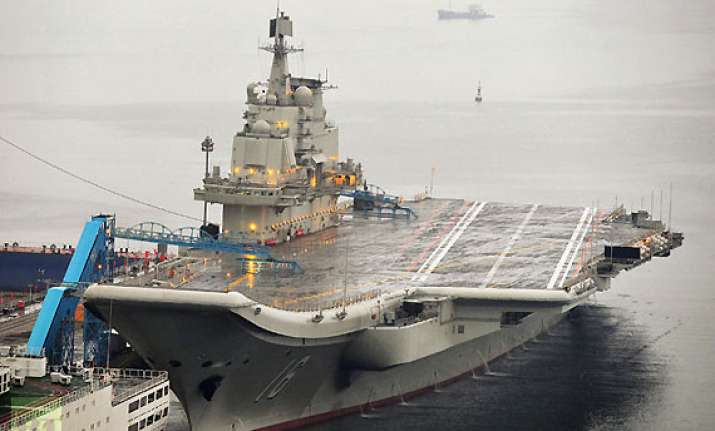 Beijing, Feb 27: China's first aircraft carrier, the Liaoning, Wednesday anchored for the first time in a military port in Qingdao, eastern Shandong province.
The anchoring marks that the aircraft carrier bay in Qingdao, which was built following a four-year construction, has logistic capacities, according to a statement from the military.
The Liaoning left the wharf of Dalian ship building company Tuesday for Qingdao. It had conducted tests on its weapon system during the sail, reported Xinhua.
After its delivery to the People's Liberation Army (PLA) Navy Sep 25, the Liaoning has undergone a series of sailing and technological tests, including the flight of the carrier-borne J-15.