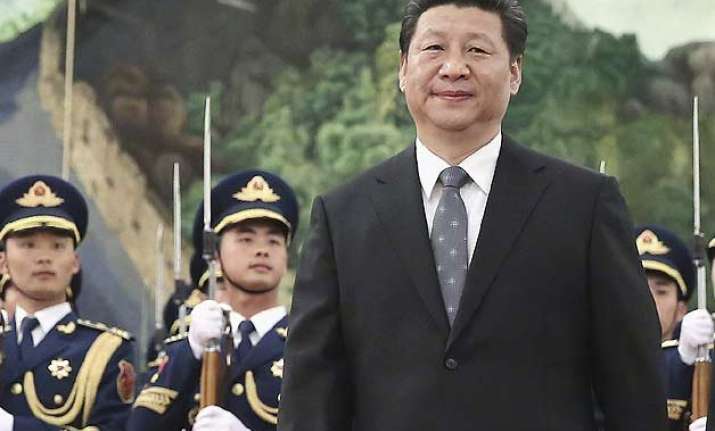 Beijing: Signalling China's readiness to sign friendship treaties with neighbouring countries to build trust, President Xi Jinping today unveiled an action plan to implement the grandiose 'Silk Road' infrastructure projects under a USD 40 billion special fund.
"Treaties of friendship have been signed by China with eight neighbouring countries. China stands ready to sign such a treaty with all its neighbours and to provide strong support for bilateral relations as well as prosperity and stability in the region," he said while addressing the China-sponsored Boao Forum for Asia annual conference held in the country's southern island of Hainan.
Referring to an old Chinese proverb - "Close neighbours are better than distant relatives" - Xi said the oceans of Asia should be turned into seas of peace and called for a common, comprehensive, sustainable and a cooperative security for Asia.
About 15 world leaders, including Nepal President Ram Baran Yadav and Sri Lankan President Maithripala Sirisena attended the meeting.
Microsoft founder Bill Gates, Tata Group Chairman Emeritus Ratan Tata along with 1,800 officials and business leaders from abroad also attended.
There is no official representation from India, though Supreme Court judge, Justice Jagdhish Singh Khehar attended the BRICS (Brazil, Russia, India, China, South Africa) Justices Forum being held on the sidelines of the Boao Forum.  Former President of the Confederation of the Indian Industry (CII) Shekhar Dutta headed an Indian delegation at the conference.
Stressing on neighbourhood diplomacy, Xi today unveiled the document outlining the principles, framework and cooperation priorities and mechanisms of his ambitious Silk Road and Maritime Silk Road (MSR) projects for which he has already set up a solely China-funded USD 40 billion Silk Road Fund which has been operationalised recently.  
While the historic Silk Road mainly connects China with Europe through Central Asia, the proposed project also incorporates the Bangladesh-China-India-Myanmar corridor (BCIM) and the Pakistan-China Economic Corridor that passes through through Pakistan-occupied Kashmir (PoK).  
The MSR is an initiative that aims to connect China's ports with ports in Vietnam, Malaysia, Indonesia, India, Sri Lanka, Greece and Kenya.
"The creation of maritime facilities with Chinese assistance will have an obligation for the host country to serve Chinese interests including strategic interests," a document circulated at the forum said.