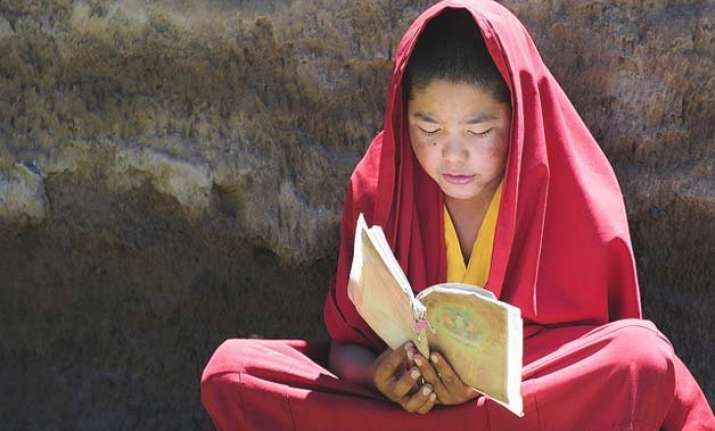 Beijing: China has translated atmospheric science jargon into Tibetan language to improve response to climatic change. The compilation, which took five years, was done by local meteorologists and Tibetan language experts in Tibet on the basis of a Mandarin version of the lexicon.
The publication of over 2,000 entries covers areas like atmosphere, synoptic meteorology and climatology, head of the compilation committee Soinam Doje said.
"About 30 per cent of the Tibetan translations are newly created words," compiler Namgyae Zhoigar told state-run Xinhuab adding that local meteorological departments will help farmers and herdsmen understand and use the terminology.
Tibet, with an average altitude of over 4,000 meters and a unique topography, features complicated and varied climatic environment and is susceptible to meteorological anomalies.
Wang Pengxiang of the regional meteorological bureau said the publication will improve disaster prevention and reduction, and response to climatic change.