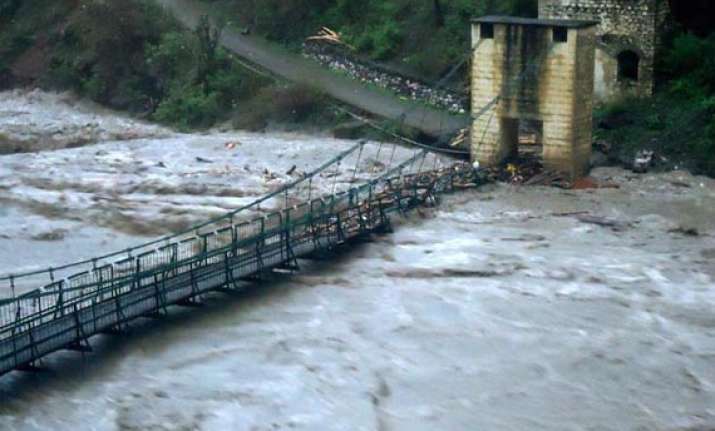 Beijing, June 25: China has mourned the people killed by monsoon floods in the northern Indian state of Uttarakhand, a Chinese foreign ministry spokeswoman said.
Spokeswoman Hua Chunying said Chinese Premier Li Keqiang has sent a letter of condolence to Indian Prime Minister Manmohan Singh.
"China expresses its deep condolence and sympathy to the severe loss of lives and properties caused by the monsoon floods in northern India," Xinhua quoted Hua as saying.
"We are in a firm belief that the Indian people who were hit by the floods are able to overcome the disaster and rebuild their homes at an early date under the leadership of the Indian government," the spokeswoman said.
The Indian government says 557 bodies have been found. The army and security forces battled renewed rains Monday to evacuate many of the 13,000 people still stranded in the hills of Uttarakhand.