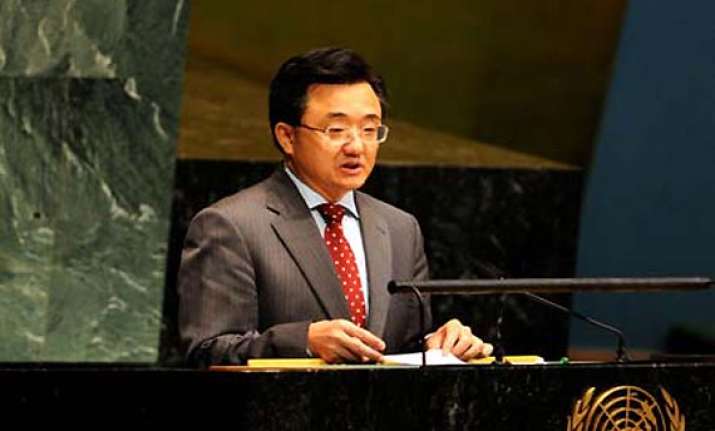 Beijing: China Monday expressed confidence that whichever party comes to power in India after the general election will "stay committed" to promoting bilateral friendship and cooperation.
Chinese Vice Foreign Minister Liu Zhenmin told the media ahead of his meeting with Indian Foreign Secretary Sujatha Singh here that Beijing was "confident" that promoting bilateral friendship "is a shared consensus of all political parties in India".
"So I am confident that whichever party comes to power in India it will stay committed to friendship and cooperation between the two countries."
Liu, who was also the main interlocutor on the 6th Annual Strategic Dialogue which was held at the Diaoyutai State guesthouse Monday, also expressed appreciation for India holding the annual dialogue despite the general election being held in the country.
"I wish to mention in particular that India is undergoing a very important election. Therefore you (Sujatha Singh) have chosen to come to China at this very special time to have this strategic dialogue with us. This shows the tremendous importance that the Indian government attach to this bilateral relationship and we highly appreciate that," Liu said.
On the annual dialogue, the Chinese minister said the bilateral relationship "has already gone beyond the bilateral scope, and naturally besides bilateral cooperation we are also going to talk about regional and international issues".
"So we can see three levels of India-China cooperation on the bilateral level, regional level and international level. It is a very important bilateral relationship."