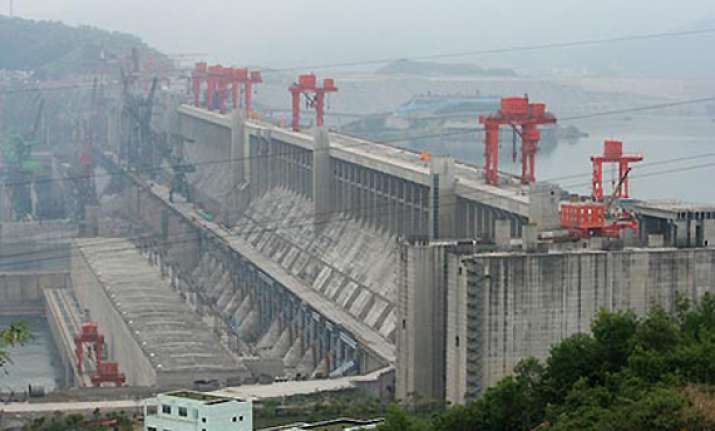 Shanghai, Apr 18:
Another 100,000 people may have to move away from China's Three Gorges Dam due to the risk of disastrous landslides and bank collapses around the reservoir of the world's biggest hydroelectric facility, state media said Wednesday.
The number of landslides and other disasters has increased 70 percent since the water level in the $23 billion showcase project rose to its maximum level in 2010, Liu Yuan, an official with the Ministry of Land Resources was quoted as telling China National Radio.
Surging waves from such events also pose a threat to shipping, said the report, which was posted on a government website and carried by the Shanghai Daily newspaper.
Some 1.4 million people already have been resettled due to the huge project on the Yangtze River. Authorities may move another 100,000 people in the next three to five years to minimize the risk of casualties from such threats, Liu said.
He said 5,386 danger sites were being monitored and work was beginning on rockfalls and landslides at 335 locations around the lake.
About a year ago, China's Cabinet outlined a slew of urgent environmental, geologic and economic problems related to the dam.
Many of the people obliged to move to make way for the Three Gorges Dam have struggled to regain their livelihoods and settle into new homes, that report said.