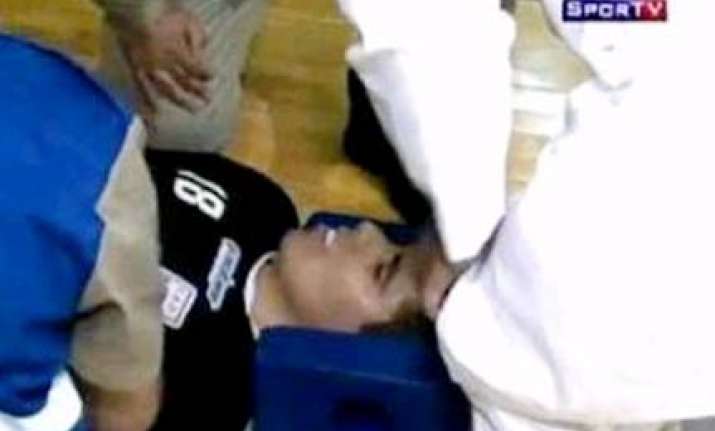 Rio De Janeiro: Brazil  is in shock  over the strange on-the-pitch death of indoor footballer Robson Rocha Costa.
Rocha Costa, 23, died Sunday of  a hemorrhagic shock caused by a piece of floor plank that injured his leg and a portion of his intestine when he went down legs-first to try and get the ball off a rival during a friendly match between Guarapuava Sporting Athletic Club and and Palmeiras Jundiai.
The local player was taken to the Guarapuava hospital in the state of Parana, where he underwent a four-hours operation. But he did not survive.
"His body was seriously injured by that fragment of the floor, which caused a very large and profuse haemorrhage, besides a wound in the internal part of the intestine," doctor Carlos Consalter said Monday.
Spectators, reporters and fellow-players alike were in shock.
"I saw him fall and scream a lot, but I did not immediately understand what had happened. When I got closer and could see something, I felt desperate," said the player Carlinhos, of Palmeiras Jundiai.                                                                              
"Never before in my life as a sportsman, a coach and a teacher of this sport have I seen anything this stupid. It's incredible that a plank of wood comes out of the floor, enters a sportsman's body and kills him," said former indoor football coach Bedeu Fernandes, now a radio commentator of the sport. "It's clear that no one in their right mind could have imagined this type of fatality, but the scene was terrible," he added.