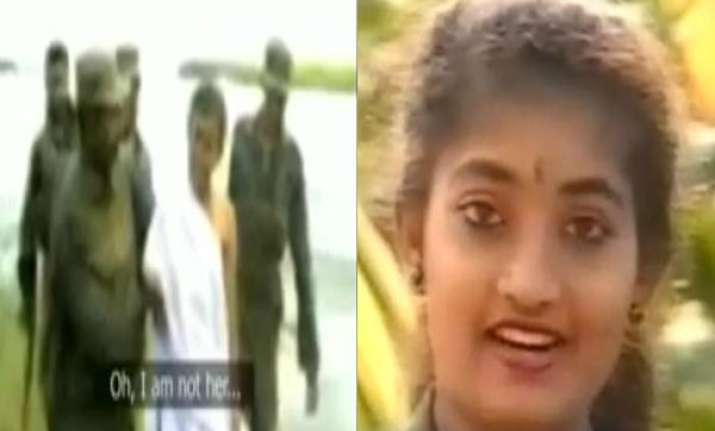 New Delhi: Channel Four television has come out with "yet another evidence" of war crimes by Sri Lankan army during the final phase of Eelam war in May, 2009.
The video show Issei Priya, aged 27, weeping and telling Sri Lankan soldiers she was not LTTE supremo V Prabhakaran's daughter, being dragged through slushy ground.
Issei Priya was a TV news presenter  for LTTE.
While there are no visuals of her being shot, the fact that she was captured on camera while being dragged away crying and found later dead in a trench, with hands tied, proved she was killed in custody.
However, the Sri Lankan military has been claimed that Lieutenant Colonel Issei Priya was killed in combat.