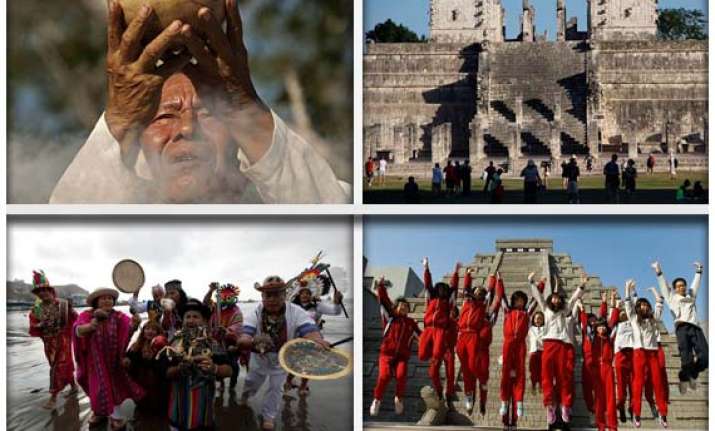 Tikal, Guatemala, Dec 21: Guatemala on Thursday marked the end of a major cycle in the 5,125-year Mayan Long Count calendar with a colourful, elaborate celebration filled with dance, Mayan music and gravity-defying headdresses.
The ceremony at the Tikal archaeological site, near the northern border, started just after 2100 local time (0830 IST)  with man dressed like a Mayan priest blowing a horn in the Temple of Giant Jaguar, the most famous of all Tikal's temples.
Wearing costumes inspired by ancient Mayan ceremonial dress, performers carried a "king" and "queen" on litters around the base of the pyramid as musicians played traditional instruments designed to make sounds that imitate the natural world - a jaguar hissing or a bird singing.
"Show us the road of peace and harmony throughout time," called out the event's presenter, Maria Francisca Yax Tiu, as she stood flanked by other young performers on the pyramid's steps.