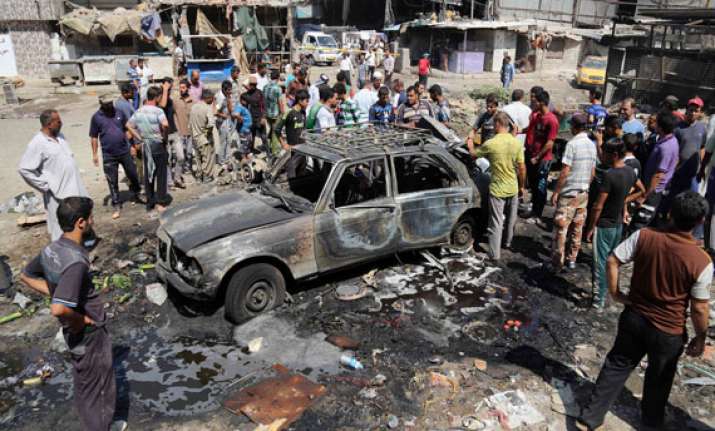 Baghdad: Militants unleashed a wave of car bombings in Iraq today, killing at least 34 people and sending thick, black smoke into the Baghdad skies in a show of force meant to intimidate the majority Shiites as they marked what is meant to be a joyous holiday for their sect.  The attacks came nearly two weeks after Iraqis cast ballots in the country's first parliamentary election since the US military withdrawal in 2011.
No preliminary results have yet been released, deepening a sense of uncertainty in a country strained by a resurgence of violence.  It was the deadliest day in Iraq since April 28, when militant strikes on polling stations and other targets killed 46. No group immediately claimed responsibility for today's attacks, most of which hit Baghdad during rush hour, but they were most likely the work of the al-Qaida offshoot known as the Islamic State in Iraq and the Levant.  
The militant group, made up of Sunni Muslim extremists, has strengthened control over parts of western Iraq since late December. It seeks to undermine the Shiite Muslim-led government's efforts to maintain security across the country.  Coordinated car bomb attacks against Shiites, whom it considers heretics, are one of its favourite tactics.  All of today's blasts were caused by explosives-laden vehicles parked in public areas. They coincided with the Shiite communities' celebration of the birthday of Imam Ali, the Prophet Muhammad's cousin and son-in-law and the sect's most sacred martyr.