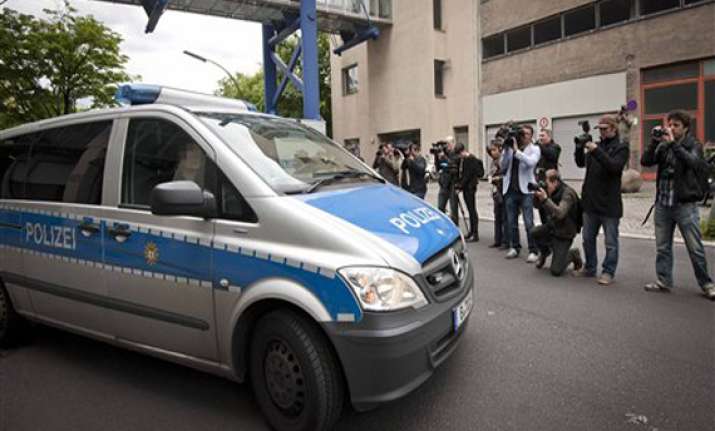 Tornto, June 19 :  A Canadian porn actor suspected in the killing and dismemberment of a Chinese student is on his way back to Canada via military transport from Germany, where he was arrested this month.
Luka Magnotta did not fight his extradition. He is suspected of killing Jun Lin and sending body parts to Canadian political parties and schools. The head is still missing.
Investigators say Magnotta posted a video online showing him having sex with the dismembered corpse.
Canadian Justice Minister Rob Nicholson said in a statement that Magnotta was removed from Berlin on Monday by a Canadian military transport and is in the custody of Montreal police.
"The Government of Canada thanks the Government of Germany for their swift and decisive action in this matter," Nicholson said in the statement. Nicholson said they would have no further comment.
Magnotta was caught reading stories about himself at an Internet cafe in Berlin earlier this month after he spent a few days partying in Paris.
Lin's torso was found last month in a suitcase at a garbage dump in Montreal outside Magnotta's apartment building.
The case first emerged when a package containing a severed foot was opened at Canada's ruling Conservative Party headquarters on May 29. That same day, a hand was discovered at a postal facility, addressed to the Liberal Party of Canada.
About a week later, a foot and hand were found mailed to two schools in Vancouver. Police said notes were included in most of the packages but declined to say what they said.
Magnotta is wanted for first-degree murder, defiling a corpse, threatening the prime minister and using the mail system for delivering "obscene, indecent, immoral or scurrilous" material.