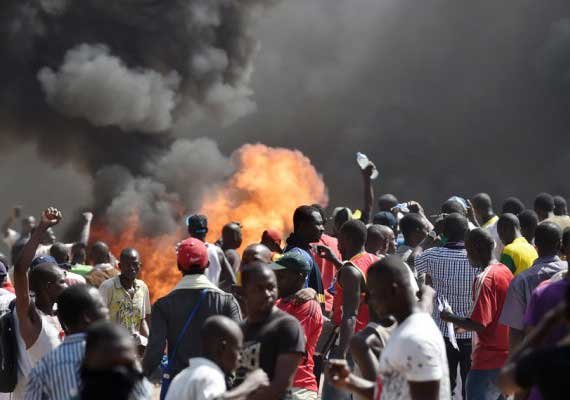 Ouagadougou: Protesters agitated over plans to allow Burkina Faso's President Blaise Compaore to extend his 27-year rule have set fire to Parliament House, BBC reported Thursday.
Having first come to power in a coup in 1987, Compaore has won four disputed elections since then. Parliament was due to consider amending the constitution to enable Compaore run for office again in 2015.
According to BBC, the city hall and ruling party headquarters were also in flames Thursday. Earlier, the military reportedly fired at protesters as they stormed the Parliament House.
The opposition, however, has called for a campaign of civil disobedience to demand that Compaore steps down next year.