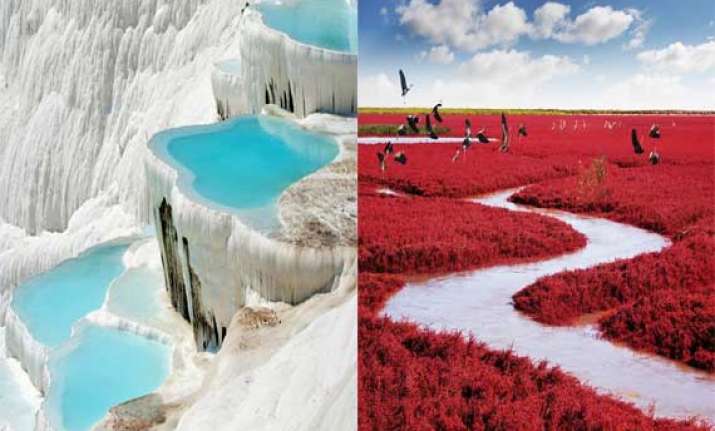 New Delhi: Our world is full of  fantastic and beautiful places. While some of these places are man-made, some have been the wonders of nature. From captivating forests to dramatic cliffs to ice caves, our world offers us the most surreal places that can leave you flabbergasted by their appearances.

Here we present you some of the most unbelievable places across the world:


The Rainbow Mountains, China

 


Located in China's Danxia Landform Geological Park, the Rainbow Mountains are the layers of different colored sandstone and minerals were pressed together over 24 million years. The formations were shaped into the flowing valleys after thousands of years of rain and wind. The Rainbow Mountains has been listed as a UNESCO World Heritage site since 2010.