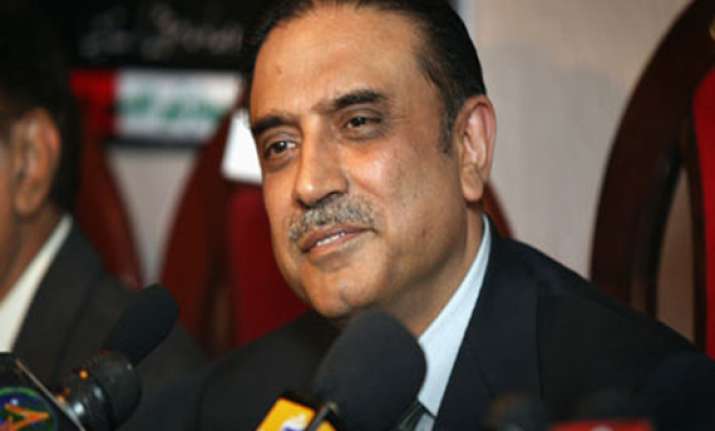 Lahore, Apr 7:
Pakistan President Asif Ali Zardari today said that he was asked to leave the country but he had refused to do so.
"I was told to leave the country and that a plane was ready but I refused as I am not a weak-hearted man like others," Zardari said while talking to a group of journalists and lawyers at the Governor's House.  He did not say who had asked him to leave the country or when the demand was made.
"I told them that I would instead get an FIR registered against such elements," he said.
In an apparent dig at PML-N chief Nawaz Sharif and his brother Shahbaz Sharif, who had gone into self-exile after the PML-N government was deposed in a military coup, Zardari said only weak-hearted people left Pakistan as they could not bear the pressure.
He said his government would complete its term despite conspiracies being hatched against it.  Responding to a question, he said: "Bearing pain is the secret of my success".
He further said: "I honoured Nawaz Sharif as my elder brother but he did not come up to my expectations. He kept me in jail but I made friends with him".
Over the past few days, Zardari has repeatedly attacked the PML-N's top leadership.
Referring to Punjab Chief Minister Shahbaz Sharif's remarks about hanging Zardari upside down at the historic Bhatti Gate in Lahore, the President said three politicians had earlier spoken about hanging him in Karachi but were unable to do anything.