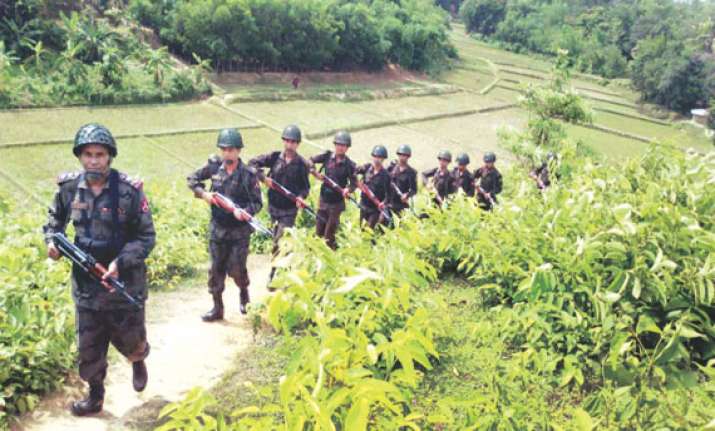 Dhaka: Tensions escalated afresh along the Bangladesh-Myanmar frontier as border forces of the two countries traded gunfire for hours sparked off by the killing of a Bangladeshi guard on patrol, officials said here today.  "The two border forces mobilised further on the border after they exchanged gunshots for several hours late yesterday," a local journalist told PTI by phone.  
He added that residents of at least eight frontier villages were evacuated to safety from near the zero line while an alert was issued for the people along the border though no fresh gunshots were exchanged today.  Border Guards Bangladesh (BGB) chief Major General Aziz Ahmed said told the media Myanmar's Border Guard Police (BGP) opened fire afresh on the Bangladeshi frontier troops after asking them to come to a certain location to take back a body, believed to of slain BGB soldier Mizanur Rahman.  
"Since morning (yesterday) Myanmar troops (through common sources) had been giving us several locations on the borders to handover the body and our troops followed their suggestions," he said.