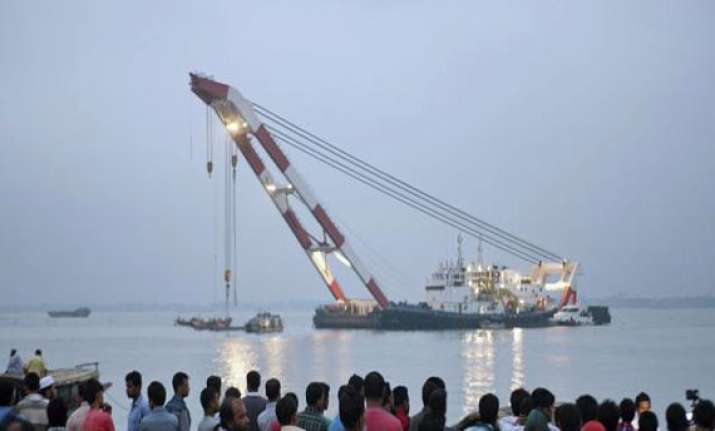 Dhaka: Rescuers retrieved 25 bodies from a sunken ferry in Bangladesh, taking the death toll to 54 today as search continued with many more feared to have drowned when the overcrowded vessel capsized two days ago.  Divers recovered nine bodies from inside the sunken launch while the rest were recovered from different points of the river, The Daily Star quoted an administrative official as saying.
The MV Miraj-4 with over 200 people on board capsized in high wind and rain on the Meghna river near suburban Munshiganj on the outskirts of Dhaka on Thursday. Fifty people swam ashore or were rescued soon after the 30 metre-long ferry sank.
The search campaign for those missing was launched afresh today.
Authorities prepared to abandon the drive as navy and coastguard divers recovered more bodies overnight but they changed their decision after protests from angry relatives of the missing passengers.
Of the total, 53 bodies were handed over to the relatives waiting on the bank of the river.