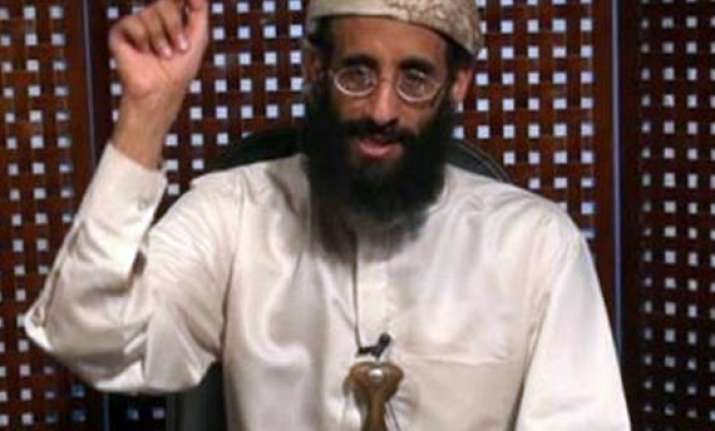 Dubai, Dec 21: A fiery video  has been released on Tuesday in which slain Al Qaeda militant Anwar al-Awlaki, killed in a CIA drone strike in September, has called on US Muslims to either emigrate (hijra)  or join holy war (jihad) with the group in the Middle East.

Awlaki, identified by US intelligence as "chief of external operations" for al Qaeda's Yemeni branch and a Web-savvy publicist for the Islamist cause, was killed in a remote Yemeni town by missiles fired from multiple CIA drones.

"You have two choices: either hijra (emigration) or jihad (holy war)," Awlaki said in the video, which was posted on Islamist websites.

"I specifically invite the youth to either fight in the West or join their brothers in the fronts of jihad: Afghanistan, Iraq, and Somalia.

"I invite them to join us in our new front, Yemen, the base from which the great jihad of the Arabian Peninsula will begin, the base from which the greatest army of Islam will march forth," said Awlaki, a cleric of Yemeni descent, speaking in English.

Awlaki was implicated in a failed attempt by al Qaida in the Arabian Peninsula to bomb a US-bound airliner in 2009, and he had contacts with an American army psychiatrist who killed 13 people at a US military base the same year.

The video included a message to the American people issued by Awlaki in March 2010. But the SITE monitoring service, which tracks jihadist statements, said Awlaki's call to join al Qaida abroad had not appeared on that tape, although it has since been referred to in an online magazine of al Qaida's Yemeni wing.