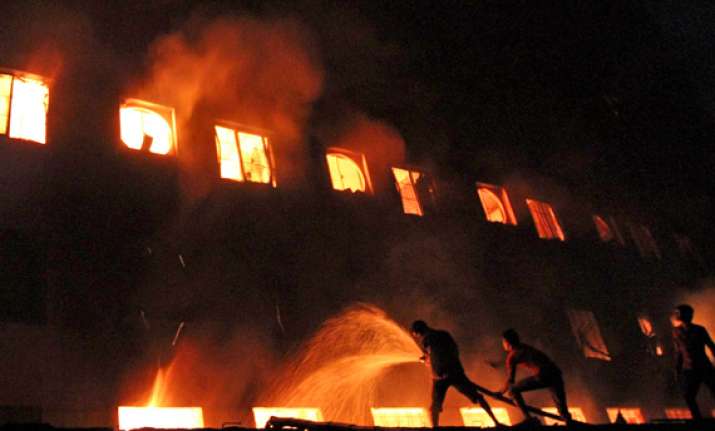 Dhaka, Nov 25: At least 124 people were killed overnight as a massive blaze engulfed a multi-storey garment factory on the outskirts of the Bangladesh capital in one of the worst fire tragedies in the country.
The fire broke out at Tazrin Fashion factory in suburban Ashulia Savar, 30 km from Dhaka, on Saturday night and quickly spread to the ground and first floors of the six-storey building, officials and witnesses said on Sunday.
"We have so far retrieved 124 bodies (and) rescue campaign is still underway," Major Mahbub Hossain, a senior fire service official, told PTI over phone, adding that most of the bodies were found severely charred.
He said the fire service said the toll could rise.