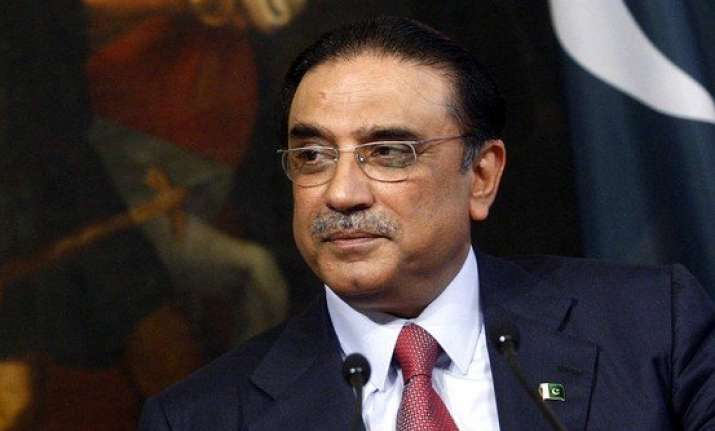 Lahore: Upping the ante, former president Asif Ali Zardari has described Kashmir as "jugular vein of Pakistan" and said his party will raise the issue at international forums.
"Kashmir is the foundation of the PPP and any mishap in the Valley deeply hurts the party leadership and workers alike," Zardari, also the co-chairperson of the opposition Pakistan People's Party, told his party workers here.
Describing Kashmir as the "jugular vein of Pakistan", he said his party would raise the issue at international forums.
Last month, Bilawal Bhutto, son of Zardari and Benazir Bhutto, had said the PPP would get back entire Kashmir from India.
"I will take back Kashmir, all of it, and I will not leave behind a single inch of it because, like the other provinces, it belongs to Pakistan," he had said.
Zardari accused India of expanding its role in the region and asked Prime Minister Nawaz Sharif to be "extra-cautious" in this regard.
"We are already facing threats at our eastern border from India. But now it has settled in Afghanistan thus our western border is no more secure either. India is sitting on both the borders," he added.