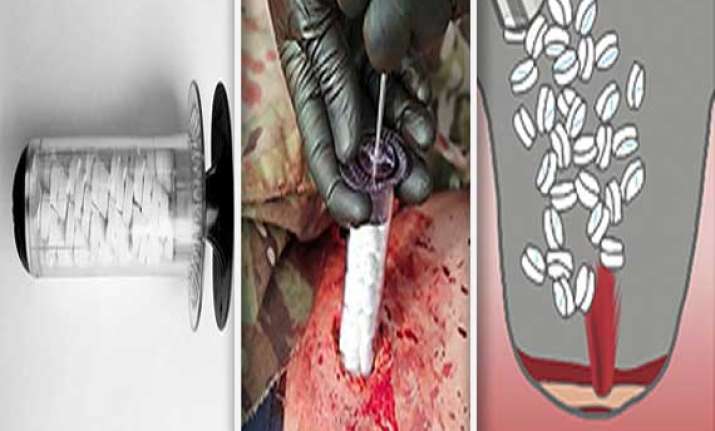 New Delhi: Presently, military field medics have to pack layer after layer of gauze into a bullet wound to stop the bleeding, it is a time-consumer endeavor that doesn't always bring the desired results.
Now a new creation called XStat can seal a bullet wound in 15 seconds . XStat is a spongy substance and it  is being hailed as the savior of battlefield soldiers and a new way to treat gun injuries.
'XStat works by applying a group of small, rapidly-expanding sponges into a wound cavity using a lightweight applicator.