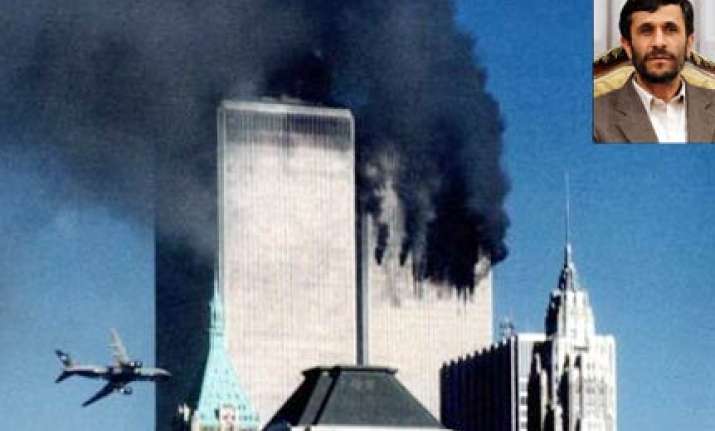 Iran's President Mahmud Ahmadinejad on Saturday dismissed the September 11, 2001 attacks on the United States as a "big lie," state media reported.
Ahmadinejad has on several occasions questioned the accepted version of the terror strikes on New York and Washington carried out by Al-Qaeda militants, which killed nearly 3,000 people.
"September 11 was a big lie paving the way for the invasion of Afghanistan under the pretext of fighting terrorism," he was quoted as saying by the state broadcaster.
Ahmadinejad also described the airborne attacks on the World Trade Center twin towers as a "scenario and a complex act of intelligence" services.
His remarks come with Iran locked in a standoff with world powers led by the United States over Tehran's controversial nuclear programme, and risking tougher sanctions over its defiance.
In January, the hardline president branded the September 11 attacks "a suspicious affair" similar to the Nazi Holocaust, which he dismissed as a "myth" shortly after coming to power in 2005, drawing widespread condemnation.
Ahmadinejad has faced months of protests at home against his disputed re-election on June 12 last year, which the opposition charges was massively rigged to keep him in power.