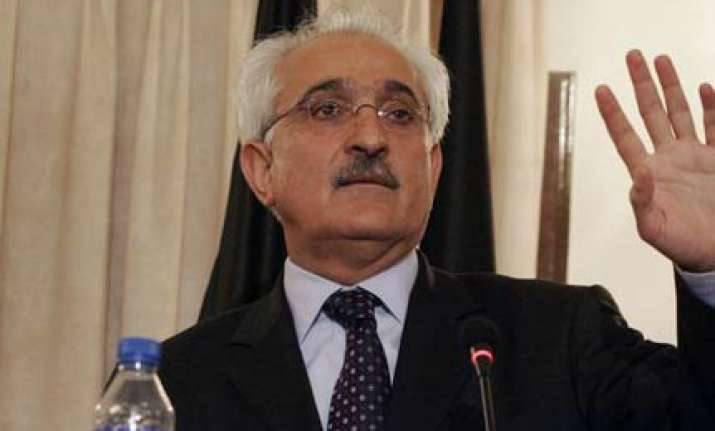 Washington :  Telling US to take a tougher stance against Pakistan, a top Afghan official has demanded sanctions against Islamabad, including denial of visas to its top Generals.  
Accusing Pakistan of providing sanctuary and support to Taliban, al-Qaeda and other terrorist networks, Afghan National Security Adviser and former Foreign Minister Rangin Dadfar Spanta said US should redirect its focus on militants in that country.
He called for sanctions against Islamabad and denial of visas to "Pakistani Generals and others that we know definitely are involved in supporting terrorist activities."
 Writing in The Washington Post, Spanta suggested that international forces, as part of their anti-terror strategy should "confront state" that still sees terrorism as a strategic asset and foreign policy tool.
  Spanta said the focus of international forces had been eroded by "mistaken embrace for strategic partners", who have, in fact, been nurturing terrorism, an pparent reference to moves by Washington to cultivate Islamabad as a partner in the fight to combat terrorism.
He said, the "central issue is international jihadis" who take refuge in Pakistan and enjoy support and training from Pakistani military and intelligence agency.
"It is my firm belief, we cannot win if we continue business as usual," he said. "We have lost the reality. We've lost the focus."  
Acknowledging the importance of protecting the civilians in Afghanistan, fighting corruption and institutionalising the rule of law in the campaign against Taliban, the Afghan official said no domestic major will fully address the threat of international terrorism.
He said this problem could only be confronted by getting the terrorist infrastructure dismantled. Spanta said Afghanistan was not only the sole sufferer of terrorism and added its tentacles had hit even Britain, Spain, Turkey, China, Germany and India. PTI