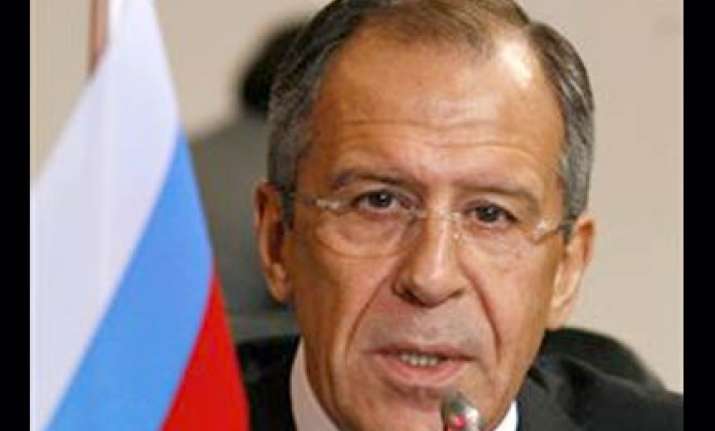 Russia on Tuesday hinted that militants trained at Pakistan-Afghanistan border could be behind the twin blasts at metro stations here that killed 39 people and wounded 60 others.
Russian Foreign Minister Sergei Lavrov said that Moscow is well informed about the so-called no-man's land on the border between Pakistan and Afghanistan, where the terrorist underground has entrenched itself. 
"We know that many terrorist attacks - not only in Afghanistan, but in other countries too - are plotted in that area... Sometimes, the trail leads to the Caucasus," Lavrov told Rossiya 24 TV. 
Two female Chechen suicide bombers blew themselves up in central Moscow's subway during the morning rush hours yesterday killing at least 39 people and wounding 60 others as terror revisited the city after a six-year lull. 
Meanwhile, Russian media commented that the country could be the target of "undeclared terror war" and warned that such terror strikes could be the handiwork of Chechen rebels active in various neighbouring regions of volatile Caucasus. 
Quoting ex-KGB anti-terror experts 'Kommersant', 'Moskovsky Komsomolets' and 'Trud" dailies have said if yesterday's attacks on Lubyanka and Park Kultury were not a revenge for the killing of warlords earlier this month, including Russian convert Said Buryatsky, Arab Abu Khaled and others, then Russia need to brace itself for an 'undeclared terror war' after six years of lull.  On February 6, 2004 a Chechen female suicide bomber had blown herself on a moving metro train in Moscow killing 42 and injuring over 200 passengers, the last attack took place on August same when a women blew herself out near the Rizhskaya metro station.  
However, thanks to 'stick and carrot' policy of Moscow, only hardcore, fanatic Islamic militants funded by foreign funded extremist organisations and advisors are active in Chechnya and other regions of volatile Caucasus.  Local media said that the notorious Chechen warlord Doku Umarov, the leader of so called foreign funded "Emirate of Caucasus" has declared a war on Russia to hit soft targets across the nation. PTI