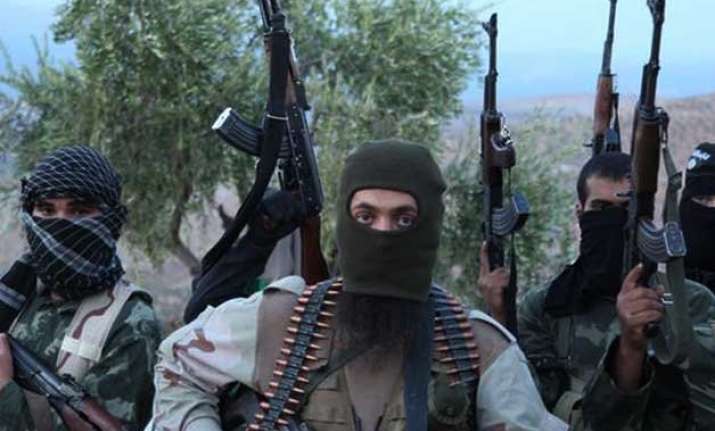 Baghdad: The Islamic State terrorist group has released new video footage showing last year's mass execution of hundreds of Iraqi soldiers in the northern city of Tikrit, media reported on Sunday.
The 22-minute video, including both newly and previously released footage of the massacre at the Tikrit Air Academy (formerly called COB Speicher), was posted on IS-linked forums on Saturday, Press TV reported.
The horrific footage shows industrial-scale executions, with victims falling out of dump trucks and then lying next to each other in shallow mass graves before being shot dead one by one.
The footage also shows an excavator being used to move piles of bodies.
The IS terrorists captured over 1,560 Iraqi Air Force cadets, mostly Shia, in an attack on the Speicher military base on June 12, 2014, when they overran Tikrit, the hometown of slain Iraqi dictator Saddam Hussein.
Some 600 bodies have been unearthed since Iraqi forces liberated Tikrit from the IS extremists in late March. However, many of the victims were reportedly dumped into the Tigris River.
The IS has been committing heinous crimes against all ethnic and religious groups in Iraq, including Shias, Sunnis, Kurds, Christians and Izadi Kurds, among others.