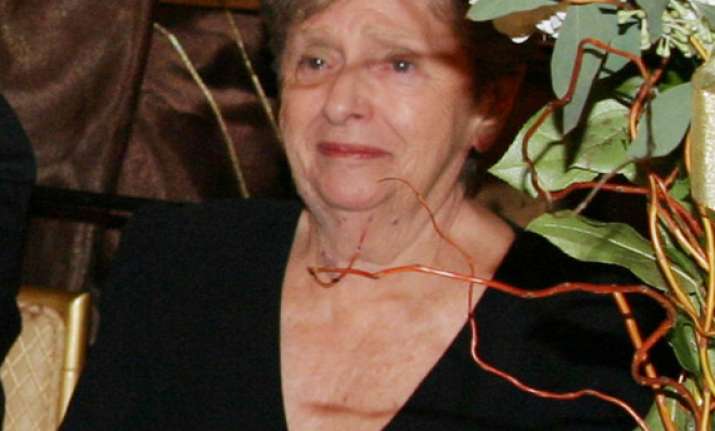 New York, Dec 4: An 84-year-old New York grandmother has said she was injured and humiliated when she was strip searched at an airport after she asked to be patted down instead of going through a body scanner.
 
Lenore Zimmerman said she was taken to a private room and made to take off her pants and other clothes after she asked to forgo the screening because she worried it would interfere with her defibrillator. She missed her flight and had to take one two-and-a-half hours later, she said.
 
"I'm hunched over. I'm in a wheelchair. I weigh under 110 pounds (50 kilograms) and I'm going to be 85 in February. Do I look like a terrorist?" she said from her winter home at a seniors community in Coconut Creek, Florida. "This was the worst experience."
 
Zimmerman went to Kennedy Airport for a 1 pm flight on Tuesday to Fort Lauderdale, Florida, on JetBlue. She arrived to the ticket counter around 12:20 pm and headed for security in a wheelchair, her small, metal walker in her lap.
 
In the process of the strip search, as Zimmerman lifted a lightweight walker off her lap, the metal bars banged against her leg giving her a bloody bruise.
 
"My sock was soaked with blood," she said. "I was bleeding like a pig."
 
She said the TSA agents showed no sympathy and instead pulled down her pants, asking her to raise her arms.
 
"Why are you doing this?" she said she asked the agents, who did not respond. While Zimmerman was given treatment for her injury, the process took so long that she missed her flight and had to catch a later one.
 
Zimmerman's son said his mother was put through "a hell of a day," saying he did not understand why the agents treated her in such a manner.
 
"She looks like a sweet, little old lady," Bruce Zimmerman, 53, said. "She's not a disruptive person or uncooperative."
 
But the Transportation Security Administration said in a statement on late Saturday said no strip search was conducted.
 
"While we regret that the passenger feels she had an unpleasant screening experience, TSA does not include strip searches as part of our security protocols and one was not conducted in this case," the statement read.
 
A review of closed-circuit television at the airport showed proper procedures were followed, Jonathan Allen, a TSA spokesman, said in a statement.
 
"Private screening was requested by the passenger, it was granted and lasted approximately 11 minutes," the statement read. "TSA screening procedures are conducted in a manner designed to treat all passengers with dignity, respect and courtesy and that occurred in this instance."