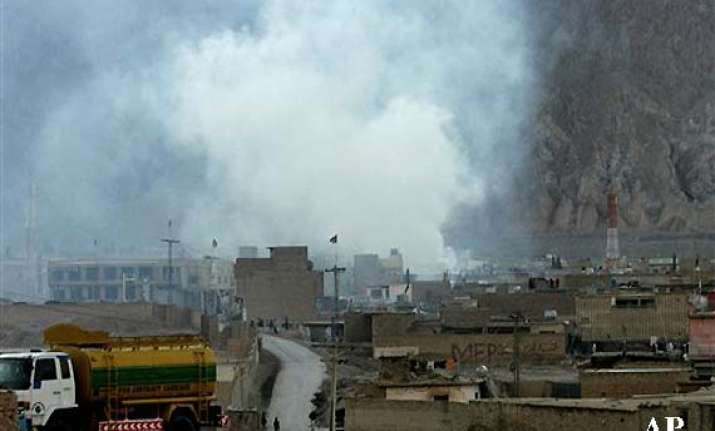 Quetta (Pakistan), Feb 16: At least 65 people were killed and over 180 others injured when a blast hit a market area in Pakistan's Quetta city Saturday evening, reported Xinhua citing local media. The toll was expected to rise further.
The death toll may further rise as two markets comprising over 60 shops were levelled to ground following the blast, burying dozens of people under the debris, Xinhua quoted local Urdu TV channel Dunya as saying. Several of the injured were also in a critical condition.
Rescue work was under way on the blast site with teams striving hard to pull out the people stranded in the rubbles.
Wazir Khan, deputy inspector general of Quetta police, said that the blast was triggered off by a remote controlled device and the explosive materials were fixed in a rickshaw.