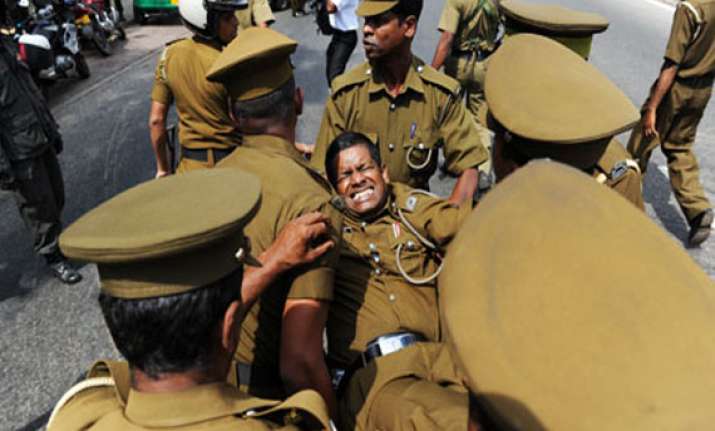 Colombo, Nov 10 :  A shootout between rioting prisoners and security forces at a prison in Sri Lanka's capital killed at least 27 inmates, while police said Saturday that they arrested five prisoners who had managed to escape and were searching for others.
Another 42 people were wounded in the shootout Friday between inmates and army and police commandos that broke out after the rioting prisoners briefly took control of at least part of the Welikada prison in Colombo. The situation at the prison had returned to normal by Saturday morning.
"The prison is now totally under our control," said Sri Lanka's Commissioner General of Prisons P.W. Kodippili.
Dr. Anil Jasinghe, director of the Colombo National Hospital, said the bodies of 16 inmates were at his hospital.
Kodippili said that security forces had found the bodies of 11 other inmates inside the prison premises, and that the total number of deaths stood at 27.