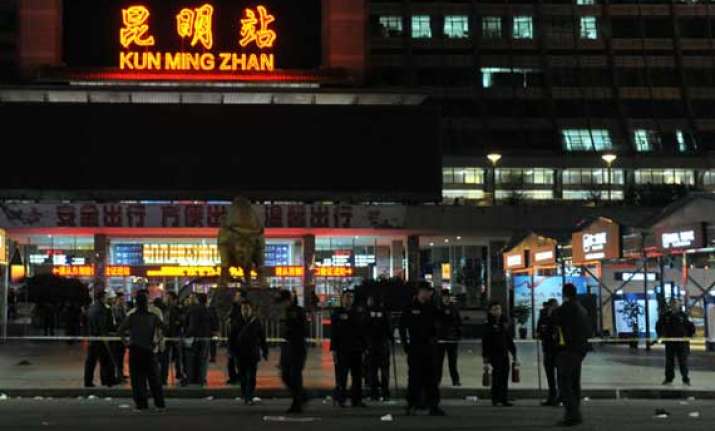 Beijing: China today blamed Islamic militants from the volatile Xinjiang province for an attack by knife-wielding "terrorists" at a railway station in Kunming city that left at least 33 people dead and 130 injured.
The incident occurred when a group of militants armed with knives and swords attacked people randomly at the crowded Kunming railway station in the capital of southwest China's Yunnan Province last night causing panic all around.
"It was an organised, premeditated violent terrorist attack," state-run Xinhua news agency reported today.