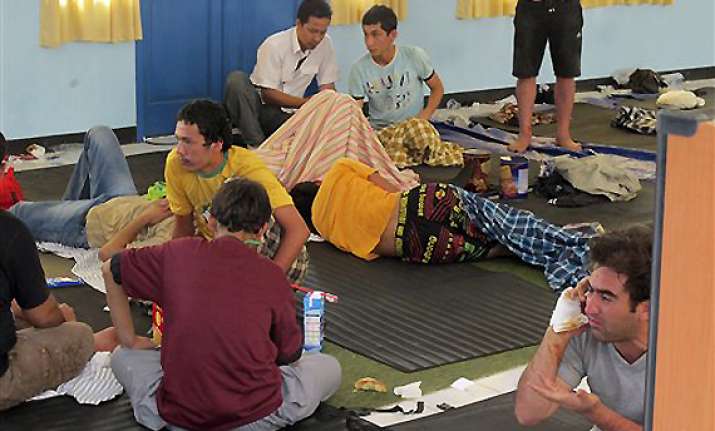 Watulimo (Indonesia), Dec 18: More than 200 people were feared dead after a heavily overloaded boat packed mostly with Afghan and Iranian asylum-seekers sank off Indonesia en route to Australia, rescuers said today.

Australia's government called the sinking "a terrible tragedy", but came under pressure from campaign groups which said its tough approach to refugees was partly responsible for such disasters.

The fibreglass boat had a capacity of 100 but was carrying about 250 people when it sank yesterday, 40 nautical miles off eastern Java, in heavy rain and high waves, Indonesian officials said.

Thirty-three survivors were plucked from the shark-infested waters, officials said, after the vessel sank along a well-worn—and occasionally lethal—route from Java to Australia's remote Christmas Island.

Officials said there was little hope of finding any other passengers alive, which would make the sinking Indonesia's deadliest migrant boat accident.

"We sent out five boats and three helicopters but no survivor or body was sighted. It's unlikely they were washed up on islands as the closest shore is 40 miles away," district search and rescue official Kelik Purwanto told AFP.