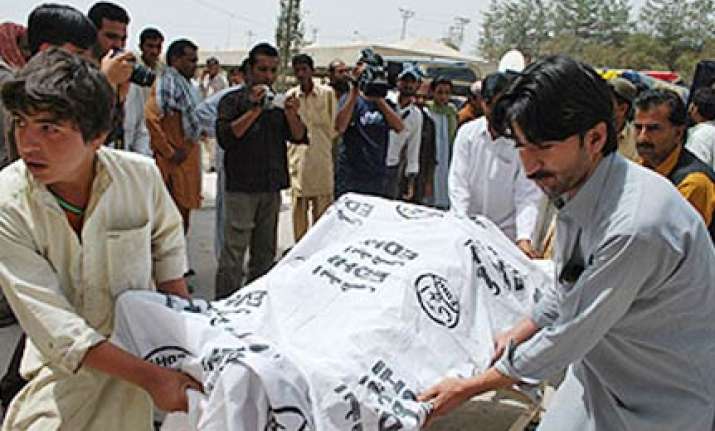 In two separate incidents of ethnic killings, gunmen shot dead 16 people of Punjabi-origin in Balochistan province of southwest Pakistan.
In the first incident, a group of gunmen riding motorcycles intercepted a passenger bus going from Lahore to Quetta this morning.
They asked passengers to alight and show their identity cards, after which the gunmen separated Baloch and non-Baloch passengers and opened fire on 15 people after identifying them as residents of Punjab province. Police said that 10 people were killed and five more were injured in the attack.
In the second attack, gunmen shot dead six workers from Multan in Punjab in a house in Khiljiabad colony of Quetta in the afternoon. The police described the attacks as targeted killing on the occasion of Pakistan's Independence Day.