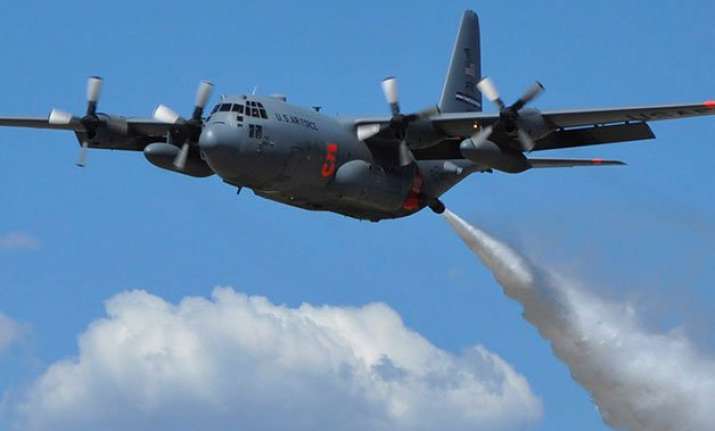 Washington: An American C-130J military transport plane crashed at the Jalalabad airport in  Afghanistan early today, killing all on board, including six
US service members and five civilian passengers, the Pentagon said.
An Air Force C-130J assigned to the 774th Expeditionary Airlift Squadron, part of the 455th Air Expeditionary Wing, crashed at approximately 12:19 am at Jalalabad Airfield, a Pentagon statement said.
The crew of six US service members and five civilian passengers died in the crash, it said.
There was no immediate indication why the plane might have crashed. "The cause of the accident is currently under investigation. More information will be released as it is gathered," the Pentagon said.
Jalalabad, in eastern Afghanistan near the border with Pakistan, is home to several military operations. The Jalalabad airfield is adjacent to the civilian airport.
The C-130 Hercules is a cargo plane built by Lockheed Martin. It is powered by four turboprop engines and is used extensively by the military to ship troops and heavy gear.