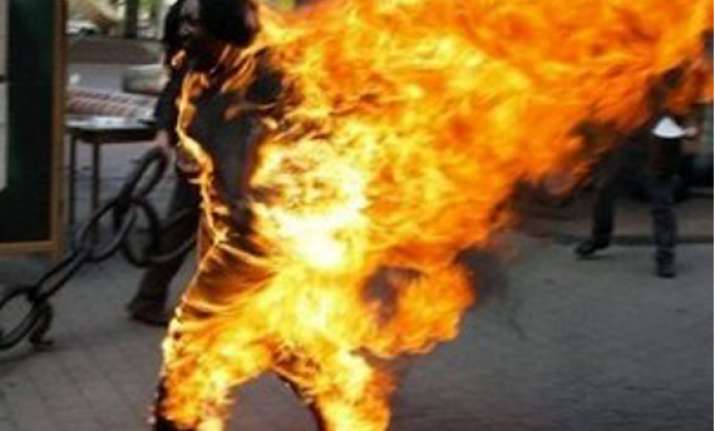 Dharamsala, Oct 26: A Tibetan monk on Tuesday set himself on fire in Tibet to protest Chinese regime, the tenth such case in the region since March.

"Reports coming from Tibet say a monk of Karze monastery in eastern Tibet has set himself on fire this morning," a spokesperson of the Tibetan government-in-exile said in a press release here.

Dawa Tsering set himself ablaze during a dance ritual in the monastery. The monk, while in flames, shouted slogans demanding Dalai Lama's return to Tibet and for freedom and equality in the region, he said.

Chinese security personnel, stationed in the monastery since the 2008 pan-Tibet uprisings, arrived at the scene and doused the flames.

Tsering was rushed to a nearby hospital but his condition and whereabouts is still not known, the spokesperson said.

This is the tenth instance since March this year when Tibetans inside Tibet have set themselves on fire demanding the return of the Dalai Lama from exile and protesting Beijing's repressive policies in the region.