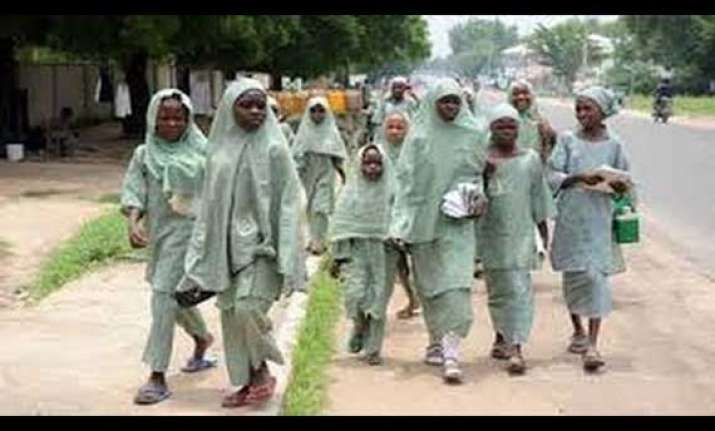 New Delhi: Hundreds of Nigerian schoolgirls kidnapped two weeks again are being sold to as wives to Islamic militants for as little as £8 each, it has been claimed.
The teenagers were abducted from their secondary school, in Chibok, in the middle of the night by armed men from Boko Haram and are believed to have smuggled across the borders to Cameroon and Chad Republic. 
Some of them have been forced to marry against their will and are being used as servants and sex slaves, according to a community elder.
The attackon school was one of the most shocking in Boko Haram's five-year uprising, which has claimed thousands of lives across northern and central Nigeria.
Borno officials have said 129 girls were kidnapped when gunmen stormed the school after sundown on April 14 and forced the students — who are between 12 and 17 years old — onto a convoy of trucks. Officials said 52 have since escaped.
Locals, including the school's principal, have rejected those numbers, insisting that 230 students were snatched and that 187 are still being held hostage.