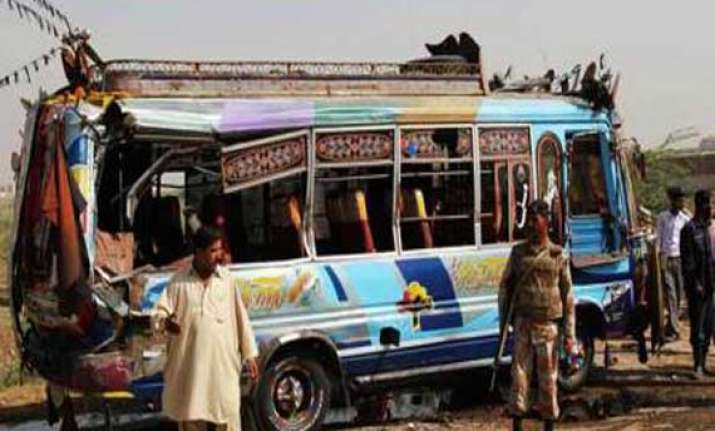 Lahore, Mar 23: At least 25 people were killed and over 40 others injured today when a bus overturned after hitting a roadside electricity pylon in Pakistan's Punjab province.
The accident occurred near Sheikhupura city early this morning while the bus was going from Lahore to Faisalabad. 
Karamat Ali, an official of the state-run rescue service, told PTI that several women were among the dead. 
Ali said a passenger told rescue workers that the bus hit an electricity pole after the driver fell asleep at the wheel. 
Police officials said the bus was speeding at the time of the accident. Local residents and rescue teams took the injured to a hospital in Sheikhupura.