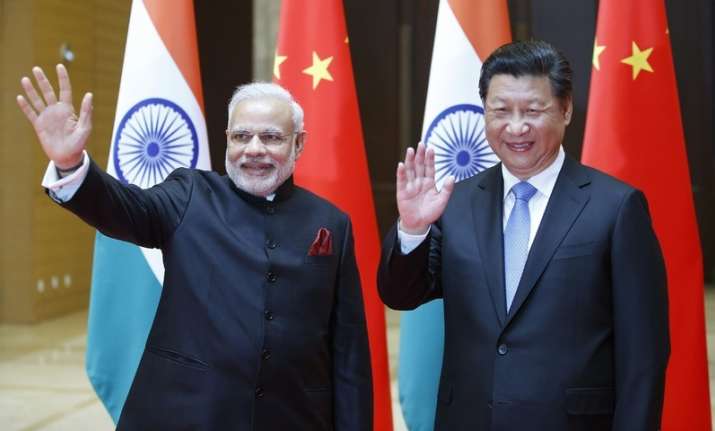 China is yet to formalise a position on the accession of countries such as India and Pakistan into the Nuclear Suppliers Group (NSG), said Chinese Foreign ministry spokesman Hua Chunying.
India and China are "yet to agree on accession of any specific member into the group", Hua Chunying told media here referring to Tuesday's first round of talks between the two countries on India's admission into the 48-member Nuclear Suppliers Group (NSG), which controls global nuclear commerce.
Nearly two-and-a-half months after China scuttled India's NSG membership bid, a Chinese delegation led by director-general of department of arms control Wang Qun held talks in New Delhi with Indian delegation led by Amandeep Singh Gill, Joint Secretary (disarmament & international security) in the Ministry of External Affairs.
During the talks, China proposed a two-step approach for admission of new members who are not signatories of nuclear Non Proliferation Treaty (NPT), which Beijing asserts is a must to join the NSG.
Asked about Indian media reports that the formula was aimed at pushing Pakistan's membership along with that of India, Hua said, "What you said is the Indian report. What I said is what DG Wang Qun said. China has not had a position on the accession of any specific non-NPT country. So first we need to have a proposal on the accession on all the non-NPT countries, then accession of specific non-NPT country," she said.
"That is to say, China is yet to form a position on any specific non-NPT country. But we are willing to have discussion with the NSG members on the accession of non-NPT countries," she said.
A Chinese foreign ministry's statement after Tuesday's talks said, "China supports the notion of two-step approach within the Group to address the above question, i.e., at the first stage, to explore and reach agreement on a non-discriminatory formula applicable to all the non-NPT states, and to proceed to take up country-specific membership issues at the second stage. China, for its part, expressed its readiness to actively participate in the above process within the group".
Hua said the next round of talks between the officials of India and China on the issue will be held in Beijing.
While blocking India's membership in the NSG with the NPT rider in the last few months despite majority backing, China has not openly spoke of its backing for Pakistan's membership along with that of India.
Officials say that China's emphasis on "non- discriminatory formula" could become a stumbling block for India, considering strong reservations among several NSG members about Pakistan's track record in nuclear proliferation.
In the June Plenary of NSG in Seoul, despite strong American support, China stonewalled India's bid to join the group on the grounds that it was a not a signatory to the NPT.
(With inputs from PTI)