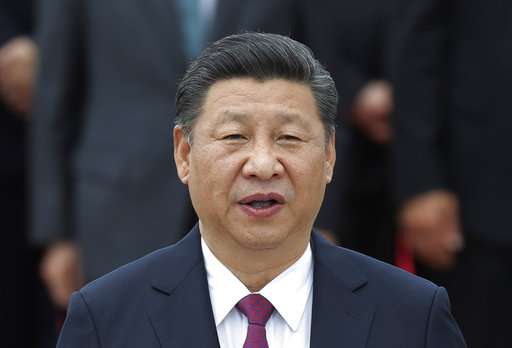 Adopting a tough line on Hong Kong, Chinese President Xi Jinping today warned that efforts "to challenge the power of the central government" in former British colony are "absolutely impermissible".
Asserting Beijing's full control over the city, the Chinese President said that any attempt to carry out sabotage activities against the mainland would amount to crossing a redline.
 "Any attempt to endanger China's sovereignty and security or use Hong Kong to carry out infiltration and sabotage activities against the mainland is an act that crosses a red line," CNN quoted Xi Jinping as saying in a nationalistic speech.
Xi is presently in Hong Kong it is his first visit to the city since he took power in Beijing in 2013, and comes amid fears by some Hong Kongers of increasing Chinese encroachment on the city's autonomy—guaranteed under a framework known as "one country, two systems".
He also said that Hong Kong should always focus on development as the top priority.
"Development, an abiding pursuit, is crucial for Hong Kong's survival, and it holds the golden key to resolving various issues," he said.
Xi made the remarks while attending a gathering here celebrating the 20th anniversary of Hong Kong's return to China and the inaugural ceremony of the fifth-term government of the Hong Kong Special Administrative Region (HKSAR).
The mainland's continuous and rapid development over the years provides an invaluable opportunity and an inexhaustible source of strengths and broad space for Hong Kong's development, Xi said.
"It is important to cherish the opportunity, seize it and focus your energy on Hong Kong's development," he stressed. 
Earlier in the day, Lam Cheng Yuet-ngor was sworn-in as Hong Kong's new Chief Executive, becoming the territory's first female leader.
However, clashes broke out between pro-democracy and pro-Beijing demonstrators close to the event site, with several arrests made, reports the BBC.
Many parts of the city were shut down as part of the security operation.
The pro-democracy party, Demosisto, said police had arrested five of its members, and four members from the political party of the League of Social Democrats.

Among those arrested was Joshua Wong, the leader of the so-called umbrella protest movement.
(With IANS inputs)