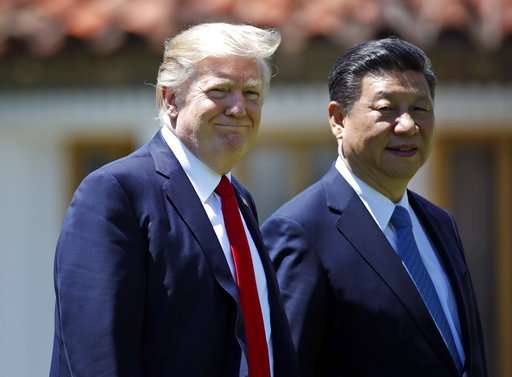 US President Donald Trump and his Chinese counterpart Xi Jinping on Friday agreed to manage their differences based on mutual respect.
In their first summit meet, held at the seaside Mar-a-Lago resort in the US state of Florida, the two leaders also pledged to expand mutually beneficial cooperation.
According to Xinhua news agency, the two leaders also agreed that their first meeting was "positive and fruitful".
During their talks, Xi and Trump exchanged their views on key areas of bilateral cooperation as well as global and regional issues of common concern.
Xi said his first meeting with the US leader bears unique importance to the development of China-US ties.
He added that they have also gained better understanding of each other, stepped up their mutual trust, scored multiple major consensus, and built up a good working relationship.
"The two sides need to further enhance their relationship so as to better serve the two countries and their peoples, and to promote world peace and prosperity," Xi was quoted as saying.
Ahead of the two presidents' second round of talks, senior Chinese and US officials initiated two newly-installed dialogue mechanisms in economy, as well as diplomacy and security.
(With IANS inputs)