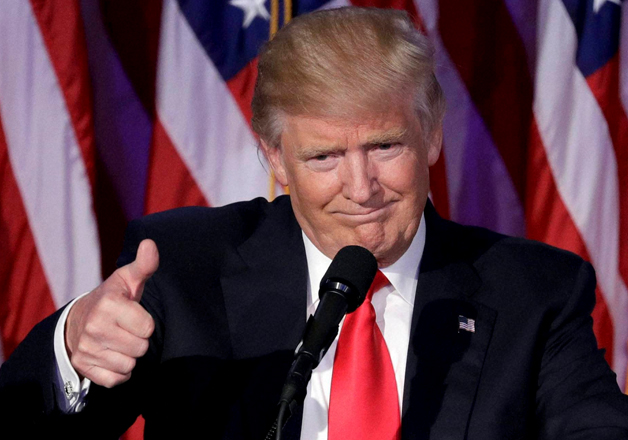 The victory of Republican leader Donald Trump in the US presidential election has stunned many in the world.
While Germany described the result as a 'huge shock', France said that it must not weaken relations between the US and Europe and demanded clarification on America's position on climate change. 
German Defence Minister Ursula von der Leyen, an ally of Chancellor Angela Merkel, questioned whether it meant the end of "Pax Americana", the state of relative peace overseen by Washington that has governed international relations since World War-II.
Former Swedish foreign minister Carl Bildt said that the year is all set to face the 'double disaster of the West'.
"Looks like this will be the year of the double disaster of the West," Bildt said, pointing to Britain's vote in June to leave the European Union. 
On the other hand, right-wing populists from Australia to France cheered the triumph of the people over a 'failed' political establishment.
"Their world is falling apart. Ours is being built," Florian Philippot, a senior figure in France's National Front (FN), tweeted. 
Jean-Marie Le Pen, the founder of the party and father of its leader Marine, said, "Today the United States, tomorrow France!"
Beatrix von Storch, deputy leader of the anti-immigrant Alternative for Germany (AfD) party, said, "Donald Trump's victory is a sign that citizens of the western world want a clear change in policy."
During the US election campaign, Trump expressed admiration for Russian President Vladimir Putin, questioned central tenets of the NATO military alliance and suggested that Japan and South Korea should be allowed to develop nuclear weapons to shoulder their own defense burden.
Republican's Donald Trump was today elected the new US President, defeating forecasters who had predicted a Hillary Clinton win in one of the most bitterly fought Presidential battles.
The 70-year-old will be the 45th President of the US. He will take office on January 20 next year.
A real estate magnate and former reality TV star, the Republican is the first person to win the Presidency without having previously held public office or served in the US military.