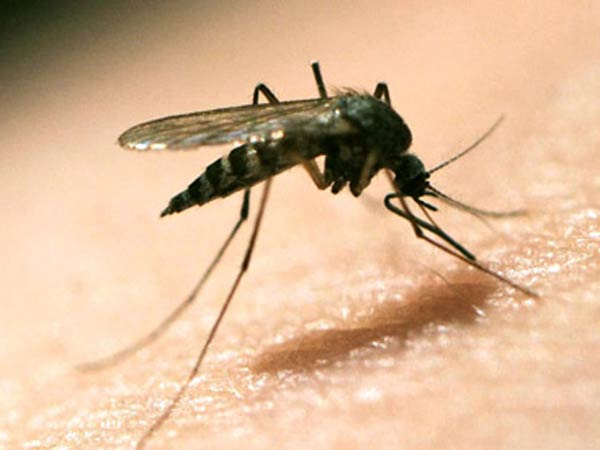 Even as Delhi records rising number of mosquito-borne illnesses, its much smaller southern neighbour Sri Lanka that was among the most malaria-affected countries 60 years ago, has now been certified a malaria-free nation by the World Health Organization (WHO).
The World Health Organisation has certified Sri Lanka as a Malaria-free nation on having eliminated the life threatening disease, a statement said.
"Sri Lanka's achievement is truly remarkable. In the mid-20th century it was among the most Malaria-affected countries, but now it is Malaria-free. This is testament to the courage and vision of its leaders and signifies the great leaps that can be made when targeted action is taken," said the WHO statement.
According to WHO, after Malaria cases soared in the 1970s and 80s, the country's anti-Malaria campaign in the 1990s adjusted its strategy to intensively target the parasite in addition to targeting the mosquitoes.
Sri Lanka is the second country in the WHO Southeast Asia region to eliminate Malaria after Maldives.
"The change in strategy was unorthodox, but highly effective. Mobile Malaria clinics in high transmission areas meant that prompt and effective treatment could reduce the parasite reservoir and the possibility of further transmission," said the statement.

"By 2006, the country recorded less than 1,000 cases of Malaria per year, and since October 2012, the indigenous cases were down to zero. For the past three-and-a-half years, no locally transmitted cases have been recorded."
The announcement of Sri Lanka's victory over Malaria was made on Monday at the WHO Southeast Asia region's annual regional committee meeting in the presence of health ministers and senior officials from all the 11 member states.
India accounts for 70 per cent of Malaria cases and 69 per cent Malaria deaths in the Southeast Asian region countries. At least 1.13 million cases were reported in the country last year.
The Health Ministry had launched the National Framework for Malaria Elimination in February this year, with a view to eradicating the mosquito-borne disease from India by 2030.
The objectives of the framework include eradication of Malaria from all low-and moderately-endemic states and union territories by 2022 and reduction in the disease cases to less than one per 1,000 population in every part of India by 2024.
Preventing re-transmission of Malaria in areas where it has been eliminated and maintaining Malaria-free status of the country by 2030 are its other objectives.
Dengue and Chikungunya are the other mosquito-borne diseases prevalent in India, with Delhi alone witnessing over 400 cases of Dengue and Chikungunya each.
(With agency inputs)