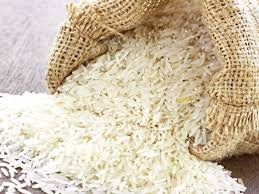 A rice consignment from Pakistan has been found infested with Khapra Beetle, world's deadliest insect, at Virginia port in US.
According to custom officials at Virginia port, US Customs and Border Agriculture Specialists intercepted four Khapra Beetle larva cast skins in the shipment of Pakistani rice consignment. The ship was later sent back to Pakistan .
The skins were found inside a sea container shipment under a plastic liner between the rice and the container floor, the US Customs and Border Protection said in a statement.
Specimens were submitted to the US Department of Agriculture for testing and Norfolk Customs officials received confirmation that the specimens were Khapra Beetles.

This is the second Khapra Beetle detection this year. There were three Khapra Beetle interceptions last year.
The Khapra Beetle is considered one of the worlds most destructive insect pests of grains, cereals and stored foods.
Insect pests, said to be less than one per cent of all species, are such insects that feed on, compete for food with, or transmit diseases to humans and livestock.

The Khapra Beetle is labelled a dirty feeder because it damages more grain than it consumes, and because it contaminates grain with body parts and hairs.
(With PTI inputs)