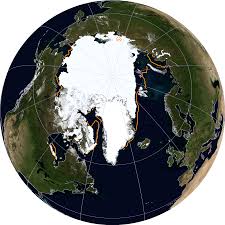 Do you wish to know the future climate of the place where you live? If yes, then there's good news for you.
The National Oceanic and Atmospheric Administration has now updated its Climate Explorer tool. It's an interactive website loaded with data for each county in the U.S.
According to David Herring, who is working with NOAA's as Climate Program office, you can simply type in your city or zip code, and see future climate projections. 
"It allows people to explore the intersections of valued assets: that can be human infrastructure, it can be natural ecosystems like marshlands or other parts of the built environment, and the intersection of those valued assets with climate related stressors," he added.
With the introduction of this tool, the predictions for drought, and sea level could be increased. The tool includes modeling data through the year 2100.
 This tool is a part of NOAA's Climate Resilience Toolkit that will be working in order to help business owners and city planners so that they could adapt to future changes.