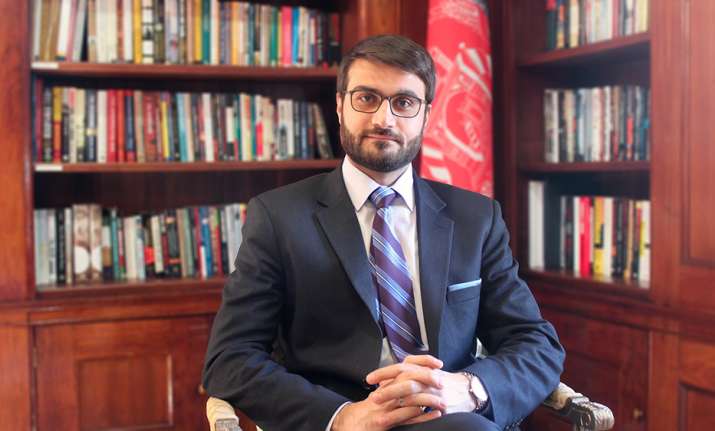 Strongly objecting to the use of non-state actors by certain countries to further their foreign policy goals, Afghanistan today urged the international community to start taking action against such nations.
Afghanistan's Ambassador to the US Hamdullah Mohib told news agency PTI  that his country is working on presenting evidence to the United Nations Security Council (UNSC) over the use of terrorism in Afghanistan and their linkages.
Though he did not name Pakistan in this context, it was clear that he was referring to Afghanistan's neighbouring country across Durand line. 
In the last few weeks, Afghanistan has witnessed some of the worst terrorist attacks killing scores of people.  Afghanistan has blamed Pakistan-based terrorist groups for these attacks. 
In June, Afghanistan cut all cricketing ties with Pakistan after a deadly bomb attack which the country's intelligence agency blamed on militants backed by Islamabad.  The bombing in Kabul had killed at least 90 people.  
"The UN is already in the picture, and I think there is more and more voices in the international community that are aligning with us, and understand the pain and the miseries of the Afghan people," the Afghan diplomat said, expressing his pain and anger over the killing of so many innocent citizens.  
"The ideal solution be the end to using non-state actors and terrorists to bring havoc upon a people who deserve peace and security, who have suffered far too long. If there isn't an end to the support, we would like the international community to take some actions in order to discourage and to prevent such states from continued usage of non-state actors," Mohib said in response to a question.  
While he did not elaborate the actions Afghanistan would like to take against such countries, the envoy referred to a series of legislative actions and statements coming from top American lawmakers like sanctions, restrictions on sale of military hardware and revoking the Non-NATO ally status.  
Last month Senator John McCain, Chairman of the powerful Senate Armed Services Committee, moved a legislative amendment to impose graduated diplomatic, military and economic costs on Pakistan as long as it continues to provide support and sanctuary to terrorist and insurgent groups, including the Taliban and the Haqqani Network. 
Larry Pressler, a former top American Senator, in a latest book has said that it is time to declare Pakistan a State Sponsor of Terrorism. 
"There are certain actions that can be taken, but that will be the beginning or the start of holding Pakistan responsible, in this manner. It will then go into next phases and how the reaction... and what needs to be done in step two or three. Actions such as revoking the status as a major non- NATO ally would be the beginning because it makes it harder for them to get military equipment, the military sales and the other element would be as an international standing. 
 "It makes it harder for them to attract investments which would be a good motivation for Pakistan to move towards taking serious action against terrorism, all terrorists. Not selected terrorists," the Afghan diplomat added.
(With PTI inputs)