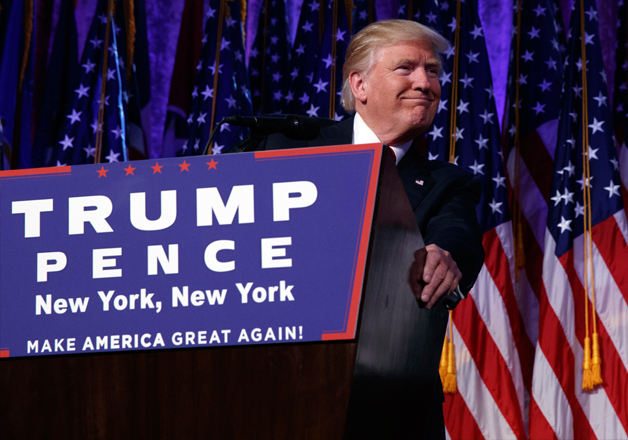 China today reacted cautiously to the election of Donald Trump as President of the United States.
Chinese Foreign Ministry spokesman Lu Kang said that Beijing will work with the new US government to ensure steady development of bilateral ties to benefit people of both countries.
"We are also watching and following the election and we will work with new US government to ensure steady and sound development of bilateral relations and benefit people of the two countries," Kang said.
"We hope new US government will work with China and work together for steady and sound development of bilateral relations. This will benefit the two countries and the entire world," Kang added.
China keenly watched the run up to the election between Trump and Hillary Clinton as both promised to pursue strong policies against Beijing.
Chinese official commentaries reflecting public opinion favoured Trump as Clinton was widely regarded as someone who pursued a tough line against China with 'Asia Pivot' strategy under which 60 per cent of American military assets would be deployed in the region to contain China.
Equally there are apprehensions about Trump who branded China as a currency manipulator and promised tough measures against cheap Chinese imports into the US.
Trump had earlier claimed that Americans are living through the "greatest jobs theft" in the history of the world, saying US companies were moving out jobs to countries like China, Mexico and Singapore.
Successive US leaders also criticised China for keeping its currency too low against the dollar to reap maximum benefits out of bilateral trade.
About trade ties under Trump, Kang said "we hope our relations can be mutually beneficial".